InfraCo Africa to co-finance a 50MWp solar PV plant in northern Nigeria.
20th Apr 2017
InfraCo Africa has signed a Convertible Loan Agreement (CLA) with Access Quaint Solar Nigeria Ltd. Working alongside the project's lead sponsor, Access EREN RE Limited (owned by Access Power and EREN RE), the CLA commits InfraCo Africa (part of the Private Infrastructure Development Group) to provide US$1.25m to co-finance the development of the Abiba Solar project through to Financial Close. InfraCo Africa have also issued a counter-guarantee for a 40% share of the PPA development security in the amount of US$400,000, thereby increasing InfraCo Africa's total commitment to US$1.65m. Once completed, Abiba Solar will help stabilise electricity supply for customers and increase the role of renewables in Nigeria's recently deregulated energy sector.
This landmark investment was originated through the Access Co-Development Facility ('ACF') inaugural competition in 2015.  The ACF is an innovative financial support mechanism designed by Access Power to provide local project developers and originators with the technical experience, expertise and funding required to bring their renewable energy projects to life. As the first crowdsourcing origination platform in operation of its kind, the ACF is at the forefront of an exciting new concept. By working closely together, InfraCo Africa and Access Power are further supporting renewable energy projects enabled through ACF.
Developing strong replicable relationships with organisations like Access Power enables us to multiply our impact and, by sharing risk, accelerate private sector development of infrastructure. Abiba Solar demonstrates our commitment to developing infrastructure in fragile and conflict-affected locations. (Alex Katon, Executive Director, InfraCo Africa)
The project will construct a ground-mounted 50MWp solar PV plant on a 150 ha site at Manchok in Nigeria's Kaduna State and the plant will supply much-needed clean power to Nigeria's national grid. InfraCo Africa and Access Power are also exploring potential opportunities to connect nearby off-grid communities using local mini-grids. Built to the highest international standards, Abiba Solar will be Kaduna State's first privately developed renewable power facility, and its first solar project.  It is anticipated that the project will reach Financial Close in late 2017 and commence construction in 2018.
 "We see this project as a gateway to the widespread adoption of renewable energy in Africa's largest economy, whilst cementing the role of ACF as an innovative platform designed to turn good concepts into bankable projects." (Reda El Chaar, Executive Chairman of Access Power)
In spite of Nigeria's large oil reserves and strong economic growth in recent years, around 93 million Nigerians still lack access to electricity.  To address this, the Government of Nigeria have deregulated the energy sector to attract private investment and have highlighted the importance of renewables in the country's future energy mix through their Renewable Energy Master Plan (2006).  Solar power is of particular interest, given Nigeria's high solar irradiation levels and the falling cost of solar panels, with the Plan targeting 500MWp of solar generation by 2025. Once completed, Abiba Solar will contribute to this target, by generating 82,500 megawatt hours of clean electricity, enough to satisfy the daytime requirement of over 200,000 Nigerian households.
InfraCo Africa's risk capital and reputation for transparency, coupled with Access Power and Quaint's local and technical knowledge, will enable Abiba Solar to address the challenges of its location and swiftly progress to Financial Close. Once operational, Abiba Solar will demonstrate the potential and commercial viability of solar power in Nigeria and pave the way for further investment into the region.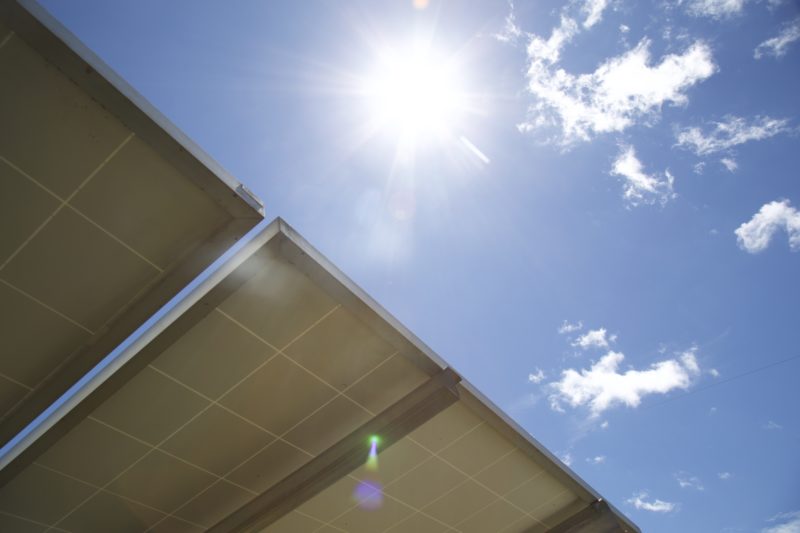 Unlocking northern Nigeria's solar potential
The project will construct a 50MWp ground-mounted solar PV facility which will integrate with existing grid infrastructure. Abiba Solar will be the first privately developed renewable power plant in Kaduna State, in northern Nigeria.