InfraCo Africa sell their equity stake in Cabeólica, a 25.5 MW Wind IPP in Cape Verde
17th Feb 2016
On the 17th of February InfraCo Africa completed the sale of its remaining stake in Cabeólica (a Cape Verdean, wind Independent Power Producer) to the Africa Finance Corporation (AFC). This sale enables InfraCo Africa to recoup the early-stage development costs it had invested into Cabeólica and recycle these funds into developing future sub-Saharan infrastructure projects.
Working jointly with the Government of Cape Verde (GoCV) and Electra S.A.R.L (the national utility), InfraCo Africa provided the initial funding and expertise required to develop a sustainable, commercially viable 25.5MW wind farm across four of Cape Verde's islands (Boa Vista, São Vincente, Sal and Santiago). In 2010 AFC and FinnFund also purchased equity in Cabeólica. Together the parties addressed the complex legal and regulatory issues associated with pioneering commercial-scale wind farms and the technical issues inherent to establishing a wind farm across multiple dispersed islands each with an isolated grid and limited renewables capacity. Loans from the African Development Bank and European Investment Bank raised the financing required to commence construction in December 2010 with the company becoming fully operational in 2012.
To date, Cabeólica has produced over 300,000 MWh of clean wind power. By supplying 25% of the electricity consumed in Cape Verde, avoiding around 55,000 tonnes of carbon emissions a year and removing the need to import roughly 15 million litres of diesel a year, Cabeólica has transformed Cape Verde's energy mix.
InfraCo Africa's objective is to mobilise private sector investment into sub-Saharan infrastructure by taking early-stage development risk and funding projects from initial concept through to commercial viability. Cabeólica is now a mature business with three successful years of operations. InfraCo Africa is therefore selling its stake in Cabeólica with the intention of reinvesting funds into new early stage infrastructure projects: taking the successes and lessons learnt from Cabeólica and replicating these elsewhere, to enable other sub-Saharan African countries to similarly increase and diversify their energy supply.
"The sale of InfraCo Africa's remaining stake in Cabeólica is the culmination of many years of hard work by our team and the Government of Cape Verde. We are pleased to be working with AFC once again and hope to replicate the success of this project by re-investing the sales proceeds into developing more infrastructure projects in sub-Saharan Africa."

Brian Count, Chairman, InfraCo Africa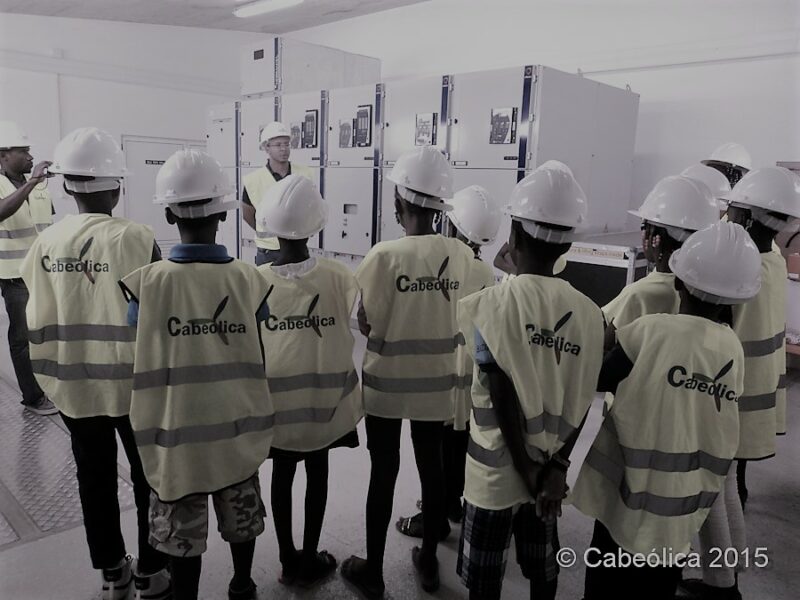 Powering a sustainable future for Cape Verde
Cabeólica is a groundbreaking project, that constructed 30 wind turbines across four of Cape Verde's islands and established Cabeólica SA as the first Public Private Partnershp (PPP) to deliver commercial scale wind power in sub-Saharan Africa. Today, Cabeólica has an installed capacity of 25.5MW and supplies 25% of the electricity consumed in Cape Verde.