Cameroon: Élan Solar
Harnessing solar potential
Challenge
The Republic of Cameroon's population is growing rapidly, generating increasing demand from homes and businesses for reliable electricity. However, reliance upon hydro power has left power supplies vulnerable to drought, with some studies suggesting that annual hydro generation from the Lagdo Hydro Power Plant in the north of the country could fall by up to 20% by 2050.  The Government of Cameroon (GoC) has identified the energy sector as key to attracting investment to the country through its Energy Sector Development Plan 2030; and its Vision 2035 expresses the government's commitment to including renewables in Cameroon's energy mix. Despite high solar irradiation levels, the country's solar power potential has yet to be fully exploited.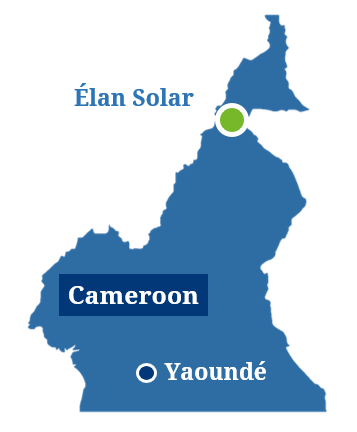 Solution
InfraCo Africa is co-developing the 50MWAC solar photovoltaic Project Élan Solar (Élan Solar) with sponsors, GSC Energy and Sturdee Energy who pioneered the ground work for a solar project in Cameroon. Expected to be built in a single phase, it is anticipated that the plant will begin delivering much-needed power to the country's Northern Interconnected Grid. The plant will be built in the Garoua region, aligning with the GoC's wider efforts to develop northern Cameroon.
Élan Solar will be one of Cameroon's first renewable energy IPPs and it is anticipated that the project will pave the way for future utility-scale solar initiatives in Cameroon. The project is working closely with the government to strengthen legal and regulatory frameworks which will facilitate private sector involvement in future renewable energy projects.
Being jointly developed with GSC Energy and Sturdee Energy.