Mozambique: Pavua
Tapping the potential of water
Challenge
Mozambique is among the world's poorest countries, and is also vulnerable to climate change, experiencing recurrent droughts and flooding which undermine food security, livelihoods and public health. According to EDM's Integrated Master Plan, Mozambique had an installed power generation capacity of 2,856MW in 2017, however, demand for electricity from commercial and industrial customers is growing. The Government of Mozambique (GoM) is therefore facing the dual challenge of mitigating and adapting to climate change while also increasing installed power generation capacity.
The GoM's National Energy Strategy seeks to increase private sector involvement in the energy sector and promote new and renewable sources of energy. As additional energy sources have entered the EDM supply matrix, the contribution of the 2075 MW hydropower at Cahora Bassa (of which only 500 MW are available for the national market) has been decreasing. In 2019, HCB represented 52% of the total energy supply, compared with 35% from IPPs, 12% from EDM's own production, and 1% imported from South Africa and other neighbouring countries. The Government has however identified a further 100 sites with a collective hydropower potential of 15,000MW. Further increasing installed hydropower capacity has the dual advantage of supplying clean energy whilst also mitigating some of the worst effects of climate induced droughts and flooding.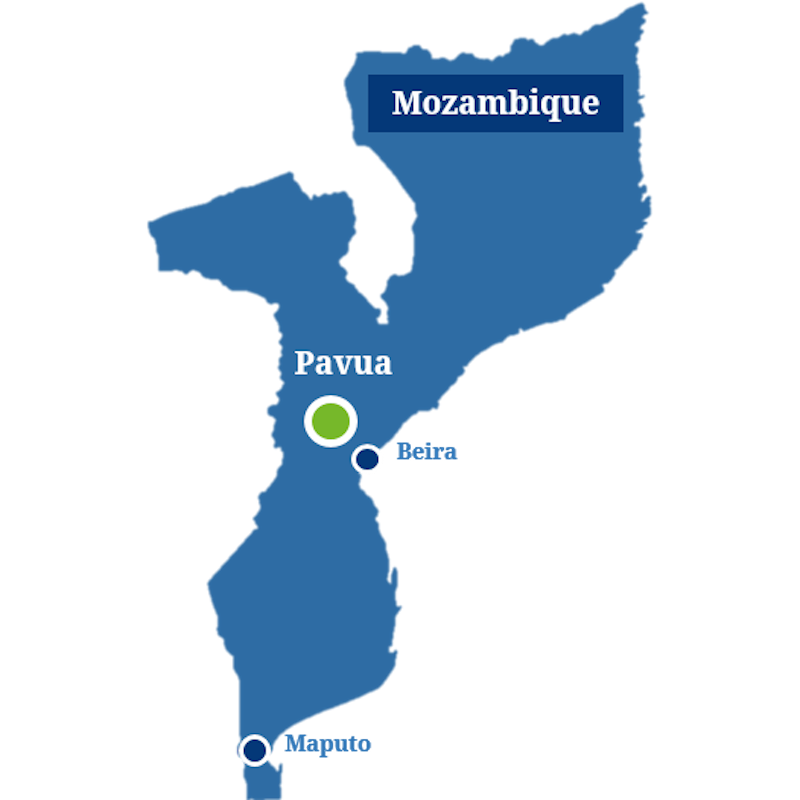 Solution
InfraCo Africa, in partnership with local founders Tora Holding, is developing a project for a dam and hydroelectric power plant to be constructed on the Pungué River in the Sofala province of Central Mozambique. The Pavua project will be amongst Mozambique's first renewables IPPs and will generate up to 160MW of electricity for the national grid.
Following the devastation wrought by Cyclone Idai which hit the region in 2019 and bearing in mind the regular flooding that occurs downstream of Pavua including in the port city of Beira, the sponsors have undertaken further studies to better understand the flood mitigation implications of the current design.  It is anticipated that regulating river flow will help mitigate and manage flooding risk in the region, reducing maximum flood levels and reducing the devastating impact of saline intrusion on crop yields downstream.  At the same time, the GoM authorities charged with increasing water availability and security for Beira city are developing a Master Plan that is expected to prioritise the construction of a regulating dam at Pavua.
The holistic design of this project will deliver reliable energy without compromising efforts to tackle global emissions and while also improving the productivity and climate resilience of downstream agricultural economies.
Being jointly developed by InfraCo Africa and Tora Holding