Zambia: ZAMBIAFresh Lusaka Market
Developing an appetite for formal fresh-food markets in Zambia
Challenge
Zambia has an estimated 330,000 smallholder producers of fresh fruit and vegetables, a large proportion of them women, and 572,000 metric tonnes of fresh produce is traded in Zambia each year through informal open air markets. Farmers may sell directly to customers – taking time away from their primary role in food production – or by way of traders in an informal, commission-agent system. Lusaka's existing open-air markets are congested and lack cold-storage facilities, leading to avoidable losses as produce spoils in the sun. These markets also lack transparency around brokerage fees. The Government of Zambia has highlighted its commitment to expanding the country's agricultural sector, making specific reference to value addition and market access. With Zambia's demand for fresh produce increasing, current market practices are regarded as an impediment to the sector's growth.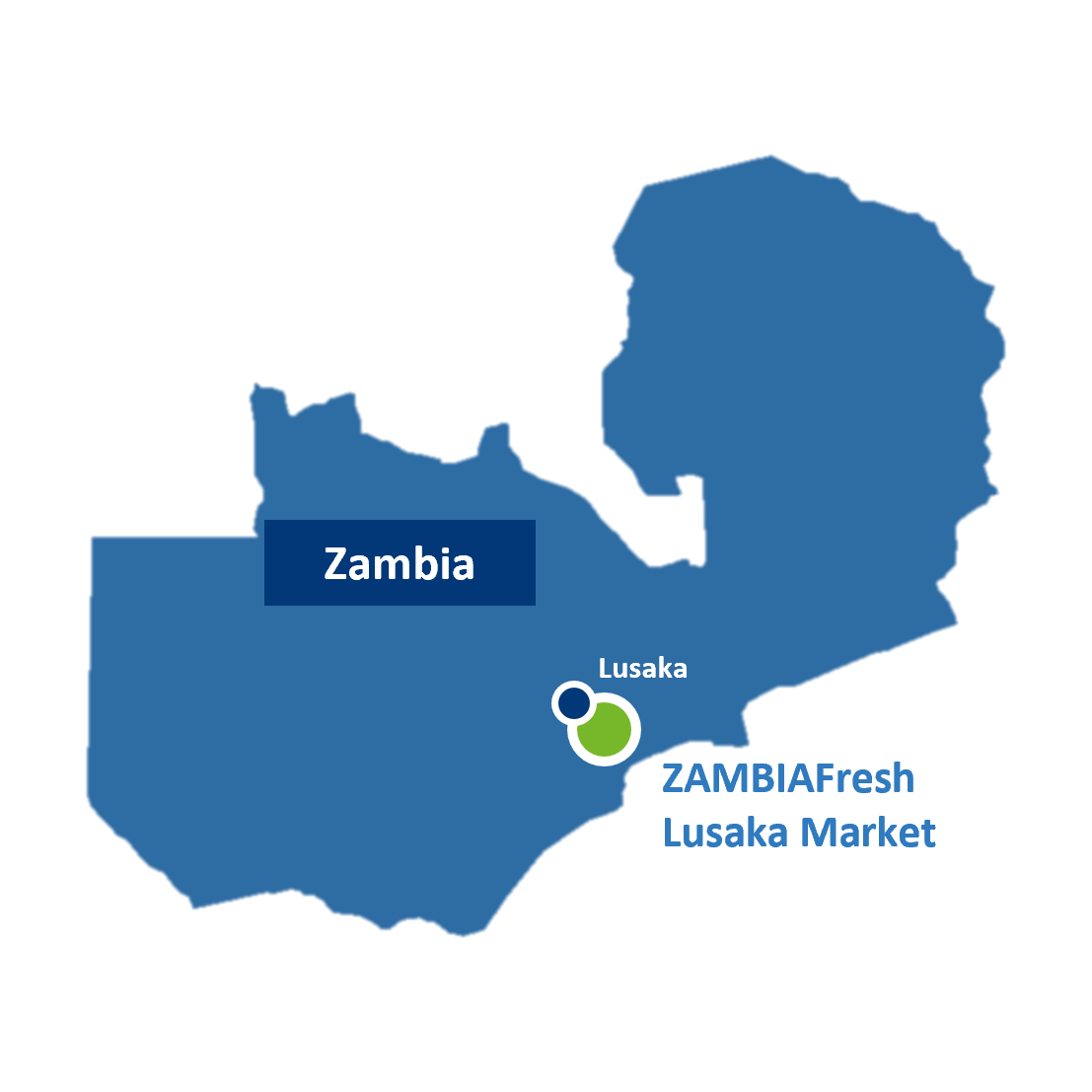 Solution
The ZAMBIAFresh Lusaka Market will seek to overcome challenges faced by agricultural producers seeking to sell fresh produce in the Zambian capital. ZAMBIAFresh is being developed by specialist impact venture and project development business, Savenda Capital, with support from InfraCo Africa.
Located in the Lusaka South Multi-Facility Economic Zone (MFEZ), the 6,400m² ZAMBIAFresh market will provide sellers with a formal, commission-agent fresh produce market and food hub. The project will offer cold-storage and ripening rooms to reduce losses and to help ensure that produce is fresh when it reaches customers. By including commercial buildings for retailers offering food and farming supplies and a pioneering aeroponics facility growing leafy greens year-round for direct sale, ZAMBIAFresh will actively encourage customers into the market. It is anticipated that, as well as small and medium sized businesses, customers will also include buyers for larger outlets such as hotels, restaurants and supermarkets which demand traceability and require consistency of quality and volume.
ZAMBIAFresh will enable sellers and buyers to secure a fair price for fresh produce by implementing transparent market rules, and a trading software system which is well-established in South Africa's markets and designed to create a transparent transaction chain. The system will give farmers access to important data and enable the facility's salaried sales agents to transfer money directly to farmers, ensuring that all farmers are treated fairly.
ZAMBIAFresh has potential to scale on the MFEZ site to become a 20,000m2 facility, trading up to 200,000 metric tons of produce per annum. As the first of its kind outside of South Africa, it is anticipated that ZAMBIAFresh will demonstrate market appetite for formal, commission-agent fresh produce markets, catalysing the replication of such facilities across Zambia and the wider region, and attracting private and development finance to this emerging infrastructure sector.
Being developed by InfraCo Africa with Savenda Capital.