InfraCo Africa commits US$3.1m to develop the Khoumagueli Solar project in the Republic of Guinea
15th Jan 2018
Khoumagueli Solar will complement an existing hydro facility and will demonstrate the value of solar PV power as part of Guinea's wider energy mix
London, United Kingdom InfraCo Africa, part of the multi-lateral Private Infrastructure Development Group (PIDG), has signed a Joint Development Agreement (JDA) with Solvéo Energie S.A.S, Solvéo Guinea Renewable Energy SA and Solvéo International Investments SARL, committing up to US$3.1m for a 45% equity interest to develop the Khoumagueli Solar PV project in the Republic of Guinea.
Khoumagueli will be Guinea's first grid-connected solar power plant, adding 40MWp of much-needed, renewable energy to the country's 566 MW national grid.  Located near the city of Linsan in the Province of Kindia, the plant will connect to existing grid infrastructure. By delivering power during daylight hours, Khoumagueli will complement the nearby 75MW Garafiri hydro plant, enabling it to store water to run its turbines at full capacity overnight, which will increase the plant's efficiency by up to 20%. Adding solar power to the country's energy mix is also expected to mitigate the impact of seasonal rainfall fluctuations and planned hydro plant refurbishments on outages.
InfraCo Africa will invest up to US$3.1m to fund early-stage development costs for the Khoumagueli project and provide experienced resource through its contracted developer, Aldwych Africa Developments Ltd (AADL).
"Khoumagueli Solar is an exciting project for InfraCo Africa and our partners as it adopts an innovative approach to the development of Guinea's renewable energy sector; using solar to enhance the viability of the country's existing hydro resource."

Kodjo Afidegnon, Senior Business Development Manager for West Africa
The Government of Guinea (GoG) recently undertook meetings in Paris which secured significant investment to support the country's National Development Plan Economic and Social Council (2016-2020). The meetings highlighted the importance of investing in Guinea's infrastructure to promote economic development, and emphasised the GoG's commitment to attracting private sector investment to the country.  The Khoumagueli project aligns well with these national priorities.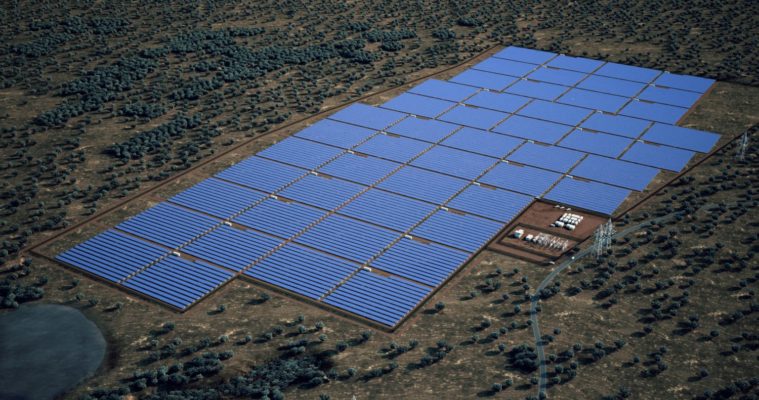 Diversifying Guinea's energy mix
As the first grid-connected solar plant in Guinea, the Khoumagueli project will diversify Guinea's national energy mix and increase installed capacity by 40MWp. Khoumagueli's power will complement that provided by a nearby hydro facility, compensating for reductions in daytime output when water levels fall or whilst the plant is being refurbished.