Kalangala Infrastructure Services: Infrastructure As A Catalyst For Growth
17th Mar 2021
John Opondo is the Managing Director of Kalangala Infrastructure Services.
This piece was originally published in the April / May 2021 edition of the  Penresa / Forbes Africa 'Africa Undiscovered Series.' The issue focussed on Uganda and the original article can be found on page 36 here. 
Building a sustainable Uganda:  Infrastructure as a catalyst for growth
Through a vast array of services, KIS increases Kalangala Island's standard of living.
Kalangala Infrastructure Services Ltd (KIS) is a public-private partnership that has joined forces with project development company InfraCo Africa and the Ugandan government to develop infrastructure on Kalangala Island with the goal of attracting investments, boosting businesses and improving livelihoods.
With the approval of the US$50 million Project Development Plan in 2006, KIS has achieved numerous milestones on Kalangala Island. John Opondo, Managing Director of Kalangala Infrastructure Services Ltd, says, "We upgraded the main island road and constructed two ferries. We did a 1.6 MW power station which is now operational and we are providing clean water." KIS will be investing more in network expansion and extensions to make the most of the submarine cable implemented by the government, which is expected to provide another source of electricity to the island by mid 2022. "We expect to see further development, more connections and to achieve one of the Social Development Goals, having a large number of people connected to the main grid."
Through these achievements, KIS provided the necessary infrastructure for four different sectors, highlighting the invaluable role of infrastructure for Uganda's future. Through its mission, KIS will play an important role in Vision 2040. Opondo says, "The number one thing to achieve a vision is infrastructure development. Our contribution will be increased investment in both marine and electricity to further investment in the other sectors."
Another important Vision 2040 pillar is health. Opondo says, "We play a preventive and curative role. The preventive role is to ensure that people do not fall sick through sanitation and clean water. If people have fallen sick, the curative role is through the medical facilities now being set up on the island, which are part of our corporate social responsibility initiatives to improve health."
Uganda presents an advantageous time for investment and Kalangala Island is a largely untouched investment opportunity. Opondo says, "The government's vision is to achieve Vision 2040 through the private sector and that is trickling down to smaller entities including KIS and Kalangala as a district."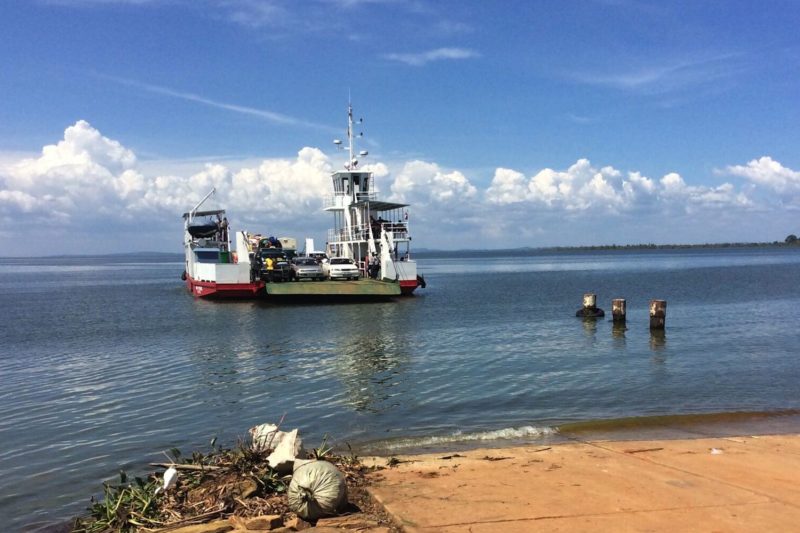 Making connections for a brighter future
A pioneering mixed utility on Bugala Island which operates two roll-on roll-off ferries, upgraded 66km of road, distributes clean water and developed a 1.6MW hybrid solar-diesel power plant.