Working together to explore the potential of river transport
29th Jul 2019
Banjul, The Gambia: InfraCo Africa, part of the Private Infrastructure Development Group, today signed a Memorandum of Understanding (MoU) with the Gambia Ports Authority (GPA), demonstrating their joint commitment to developing the country's port and river transport infrastructure.
The signing took place after a round-table discussion session attended by officials from key government Ministries, the Gambia Investment and Export Promotion Agency, and the British High Commission, Banjul. Led by InfraCo Africa's CEO, Peter Hutchinson, and  experienced development advisor CPCS (acting on behalf of InfraCo Africa), discussions focused on the potential for cooperation to develop the Gambia River Transport Project, an initiative that the Government of The Gambia (GoG) has identified as having the potential to open up trade and create access to markets for the country's inland areas.
"The timeliness of this engagement is ideal, against the backdrop of Government's resolve to revitalise river transport to enhance trade facilitation as well as boost the country's potential to serve as a vital loop in the trade linking the wider West African market" Ousman Jobarteh, Managing Director, Gambia Ports Authority"
InfraCo Africa brings to the table its experience of developing and operating the Kalangala Infrastructure Services scheduled ferry route in Uganda, and its ongoing work with partners to deliver the Lake Victoria Marine Transport initiative. The company is keen to enable the GoG to leverage lessons learned from these projects.
Today's MoU marks the start of an exciting collaboration which will explore options available to deliver on The Gambia's ambitious marine transport plans.
"I am pleased to be joining with our partners at the Gambia Ports Authority in Banjul today. It is a great opportunity to begin discussions around how we can best support each other's ambitions to promote economic development by advancing high quality marine transport initiatives in The Gambia." Peter Hutchinson, Chief Executive Officer, InfraCo Africa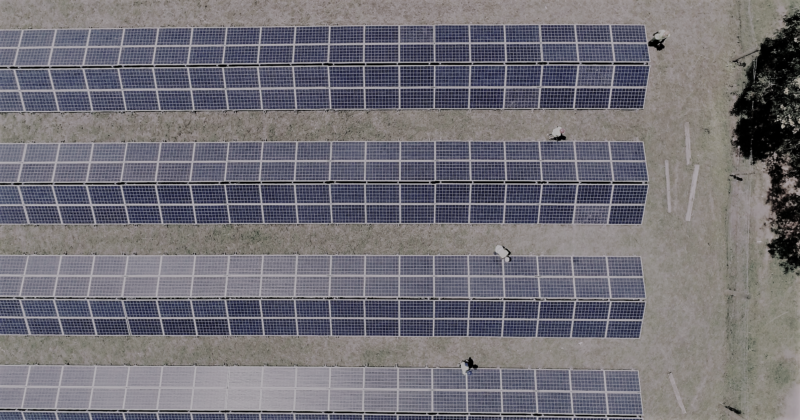 Packaging up power for rural Tanzania
Redavia Tanzania Asset Ltd is an innovative solar PV rental business that provides containerised off-grid power to businesses and communities in Tanzania. InfraCo Africa is providing the capital and support needed to rapidly scale up this business, with the intention of deploying 30 containers across rural Tanzania.