InfraCo Africa scales-up success in Zambia's Kafue District
23rd Mar 2018
Lusaka, Zambia; InfraCo Africa, part of the Private Infrastructure Development Group (PIDG), has signed a Share Sale and Investment Agreement (SSIA) with private investor SUDECO to deliver the Chiansi project in Zambia's Kafue District. The agreement transfers InfraCo Africa's equity stake in the project to SUDECO and commits up to US$12.5m in a convertible loan to the project company. InfraCo Africa has also secured US$6m in grant funding from the Dutch ORIO infrastructure fund and US$5m from PIDG's Technical Assistance Facility (TAF). Collectively, this financing will enable the Chiansi project to begin construction of bulk water infrastructure and establish an irrigated commercial farm and community market gardens. The financing will also enable InfraCo Africa's Chanyanya project to extend existing irrigation infrastructure on its farm and local smallholder market gardens.
In 2006, InfraCo Africa launched a pioneering pilot, Chanyanya, in Zambia's Kafue district. The project pooled smallholders land and established a cooperative to enable development of irrigation infrastructure for a 148ha commercial farm and 126 market gardens. The Chiansi project will apply lessons learnt from Chanyanya and irrigate land in the neighbouring communities of Chikupi and Demu North and South.
Executive Director of InfraCo Africa, Alex Katon said, 'Chanyanya enabled us to successfully prove an innovative concept in irrigation and land management. Our capital, expertise and established relationships with the Government of Zambia and local communities has now enabled us to attract grant funding to expand the project and establish the much larger Chiansi initiative with a new private sector partner and our own US$12.5m commitment.'
Initially, InfraCo Africa worked with the Government of Zambia (GoZ) to secure ORIO grant funding to extend existing bulk water infrastructure and deliver sufficient canal capacity to irrigate up to 3,500ha of land within the Kafue District. Leveraging ORIO grant funding allows ownership of bulk water infrastructure to revert to the GoZ, meaning that benefits can be shared across the region.
Project advisor Kris Okker of ORIO said, 'To develop a project like this, which does not only provide improved access to irrigation water for local communities, but also looks at how the sustainability in the long run is best secured, turned out to be more difficult than we had expected. However, with the strong commitment from all stakeholders and the lessons learned from the Chanyanya pilot we have been able to structure the project in such a way that we are confident that local communities and SUDECO will mutually benefit from this project and that is exactly what ORIO aims for, human and private sector development.'
Now, InfraCo Africa will work with SUDECO to establish a 1,336ha irrigated commercial farm. The project will also provide the infrastructure needed to irrigate market gardens for local smallholders and facilitate the establishment of Market Garden Committees. These committees will enable agricultural knowledge and technical knowhow to be shared across the local community, improving land productivity and so household incomes.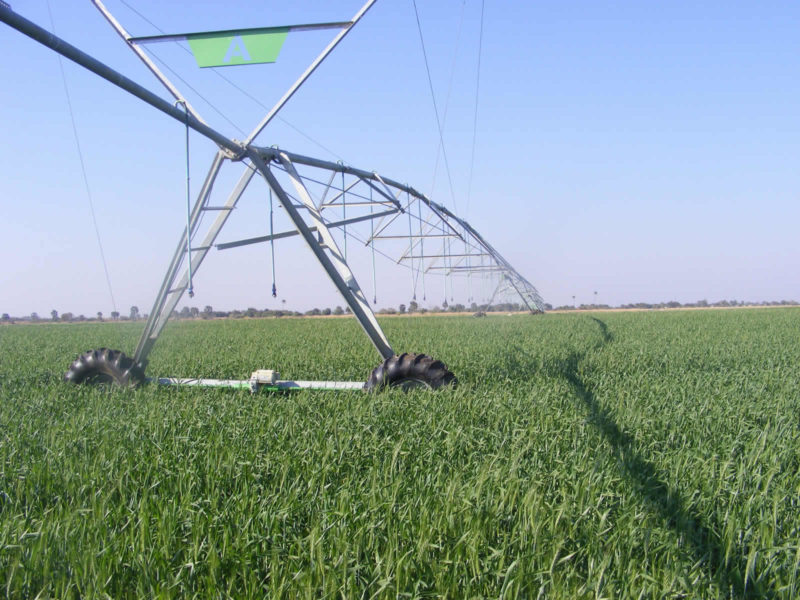 Working in partnership to grow Zambia's future
An innovative pilot, the Chanyanya project installed the bulk water infrastructure required to provide infield irrigation to 148 hectares of land leased from a smallholder's cooperative. The project farms this irrigated land and also provides irrigated market garden plots to local smallholders.