InfraCo Africa, DOB Equity and Mobility 54 announce investment to scale Zembo's vision for electric mobility in Uganda.
11th Nov 2021
Kampala, Uganda: PIDG company InfraCo Africa, together with a consortium including DOB Equity and Mobility 54,  has signed an agreement with Zembo, together committing over €3 million to support the growth of the company's electric motorcycle business in Kampala, Uganda. Zembo enables drivers to buy electric motorcycle taxis ("boda boda") or to pay for them on a lease-to-own basis. The investment will enable the company to grow the number of electric motorcycles on the road by approximately 2,000 and will support development of an additional >60 Zembo charging and battery swapping stations across the city.
Étienne Saint-Sernin, co-founder of Zembo said, "We're excited to partner with impact-focused institutions like InfraCo Africa, DOB Equity, and Mobility 54 to continue developing electric boda bodas and charging stations for our customers. Zembo's mission to improve incomes for Uganda's boda boda riders while cutting air pollution is shared by our supporters and is a driving force for this partnership. We look forward to continuing to serve our customers and making sustainable mobility a reality in Uganda."

InfraCo Africa's CEO, Gilles Vaes, added: "Zembo is an exciting transaction for InfraCo Africa. Having invested in an all-electric taxi-hailing service in Nairobi, we are pleased to bring our experience of the e-mobility sector to co-developing Zembo's offering in Uganda. Zembo has a great track record of delivering electric two-wheeler vehicles to the market and our joint effort with DOB Equity and Mobility 54 to scale and develop the business will expand the company's ability to cut urban air pollution, create jobs and promote economic development in Kampala. The project also aligns with global efforts to improve air quality and to achieve net-zero emissions by mid-century."
As well as increasing the number of electric motorcycle taxis on Kampala's roads, Zembo's model means that drivers do not need to buy or own batteries or wait for them to be charged, they simply swap a discharged battery for a fully charged one at one of Zembo's battery swap stations and continue their journey. Uganda's national grid is fueled by 92% renewable energy and the addition of off-grid solar PV charging stations will also ensure that vehicles are truly reducing emissions.
Saskia van der Mast, Co-CEO of Dutch private equity firm DOB Equity said, "Zembo is offering a low-emission and cheaper transport solution to meet the growing demand for urban transportation. With an ambition to invest more in Uganda as well as in companies with a strong environmental angle, DOB is excited to partner with Zembo and work together with InfraCo Africa and Mobility 54 to scale the electric mobility industry on the continent."

Takeshi Watanabe from Mobility 54 – a Corporate Venture Capital facility of Toyota Tsusho Corporation – said of today's announcement: "It is great to have InfraCo Africa on board as an anchor investor and co-developer committed to Zembo's growth in Uganda. We believe that the Zembo's zero emission motorcycles as well as carbon-free charging swap stations are tremendously contributing to the carbon neutrality of Uganda where air pollution is deemed to be one of the worst levels in Africa. Zembo's e-motorcycles are also improving the income of the boda boda drivers through lower fuel and maintenance costs than the conventional combustion engines. At Mobility 54, we are committed to working with Zembo under our slogan "With Africa, For Africa" so as to help solve social and industrial challenges we are facing in Africa."
The new investment is expected to support Zembo's growth, whilst embedding high standards of health and safety and business development to enable the company to scale and to attract further private sector investment in the future. As part of global efforts to achieve net zero emissions, Zembo's model has considerable potential for replication in other African cities.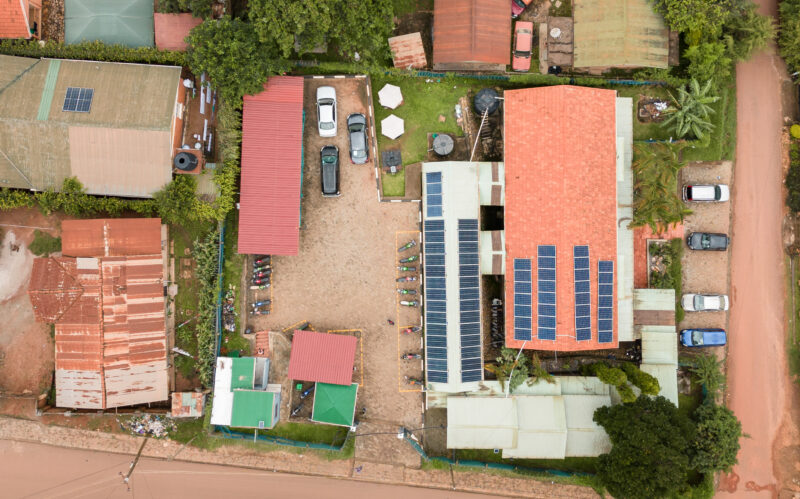 Growing electric mobility infrastructure
The Zembo Electric Motorcycle Project will support the growth of the company's electric motorcycle business in the capital, Kampala.