Uganda: Zembo Electric Motorcycles
Growing electric mobility infrastructure
Challenge
Uganda is among Africa's most populous countries and is seeing a growing trend towards greater urbanisation. The population of the country's capital, Kampala, is expected to reach 4.1 million by 2024 and poor air quality and traffic congestion are the norm. Access to affordable public transport is limited, and people largely use informal "boda boda" motorcycle taxis to travel around the city. Driving these taxis is a key source of employment. As a fast, easily accessible mode of transport, the number of "boda boda" on Uganda's roads is expected to increase significantly, potentially adding to existing health challenges presented by urban air pollution. As battery prices continue to fall sharply, there is increasing interest in the potential of electric vehicles to support cleaner urban transport.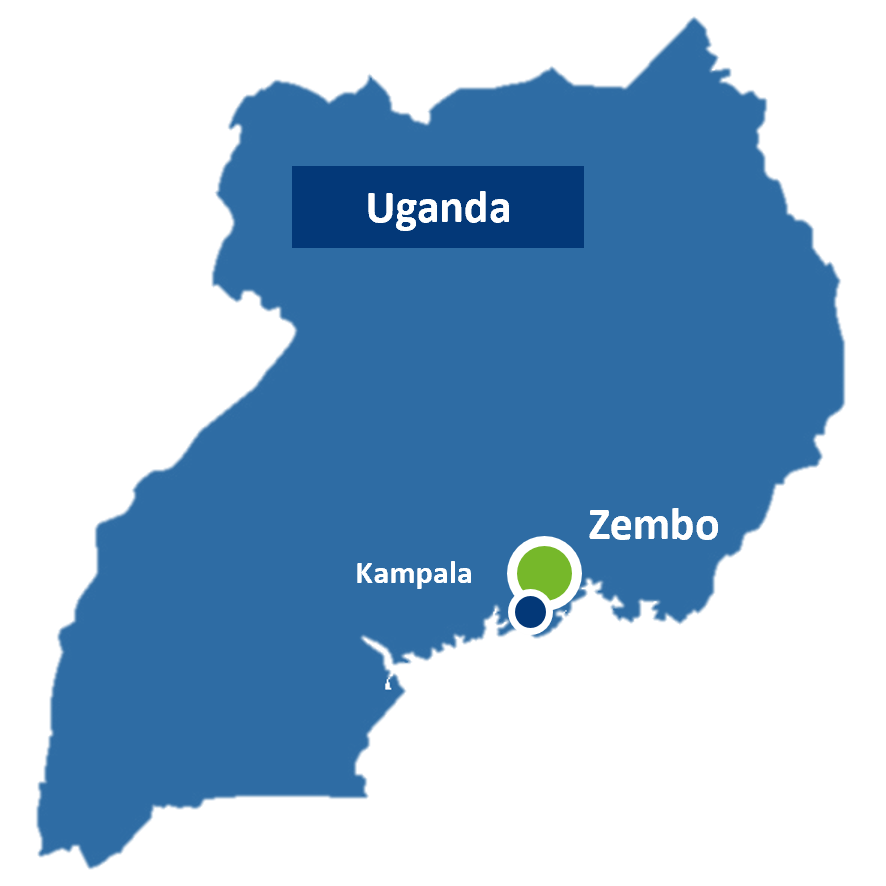 Solution
Following its investment into e-mobility in Kenya, InfraCo Africa was keen to expand its work in the sector and its contracted developer, CPCS Transcom, identified Zembo Motorcycles France as a potential partner. Delivered through Ugandan entity Zembo Motorcycles SMC Ltd (Zembo), the Zembo Electric Motorcycle Project will support the growth of the company's electric motorcycle business in the capital, Kampala. Zembo has sold or leased 200 electric "boda boda" motorcycle taxis in Kampala to date, establishing 20 charging stations and averaging 10,000 battery swaps per calendar month. Modelled on the pay-as-you-go (PayGo) model used across the African solar sector, Zembo's approach seeks to ensure that electric mobility is affordable for drivers and passengers.
The Zembo Electric Motorcycles project will see up over 2,000 electric motorcycles available for drivers to buy or access on a lease-to-own basis by mid-2023, with further significant growth planned in subsequent years. Lease-to-own agreements are negotiated in local currency to reduce exchange risk for drivers. The project will also seek to engage with female drivers to increase gender equality in the sector.
Drivers do not need to buy or own batteries or wait for them to be charged, they simply swap a discharged battery for a fully charged one at one of Zembo's battery swap stations and continue their journey. The project will increase the number of charging stations to >60 by Q1 2023, significantly increasing the number of available batteries for drivers. Charging stations are solar-powered or utilise power from Uganda's national grid, 92% of which is derived from renewable sources. As is the case for four-wheeler electric vehicles, the upfront cost of an electric motorcycle taxi is higher than for an equivalent vehicle with a combustion engine, however charging and maintenance costs are lower, enabling drivers to maximise their incomes.
Zembo currently imports the electric engines and motorcycle components to Uganda, assembling the bikes in a dedicated facility in Kampala. The growth of the business will also see increased employment in the local assembly supply chain.
InfraCo Africa's investment, alongside grant funding and additional equity investments, is expected to support Zembo's growth, whilst embedding high standards of health and safety and business development to enable the company to scale and to attract further private sector investment in the future. As part of global efforts to improve urban air quality and to achieve net zero emissions, Zembo's model has considerable potential for replication in other African cities.
Being developed by InfraCo Africa and Zembo SAS (France) with DOB Equity and Mobility 54