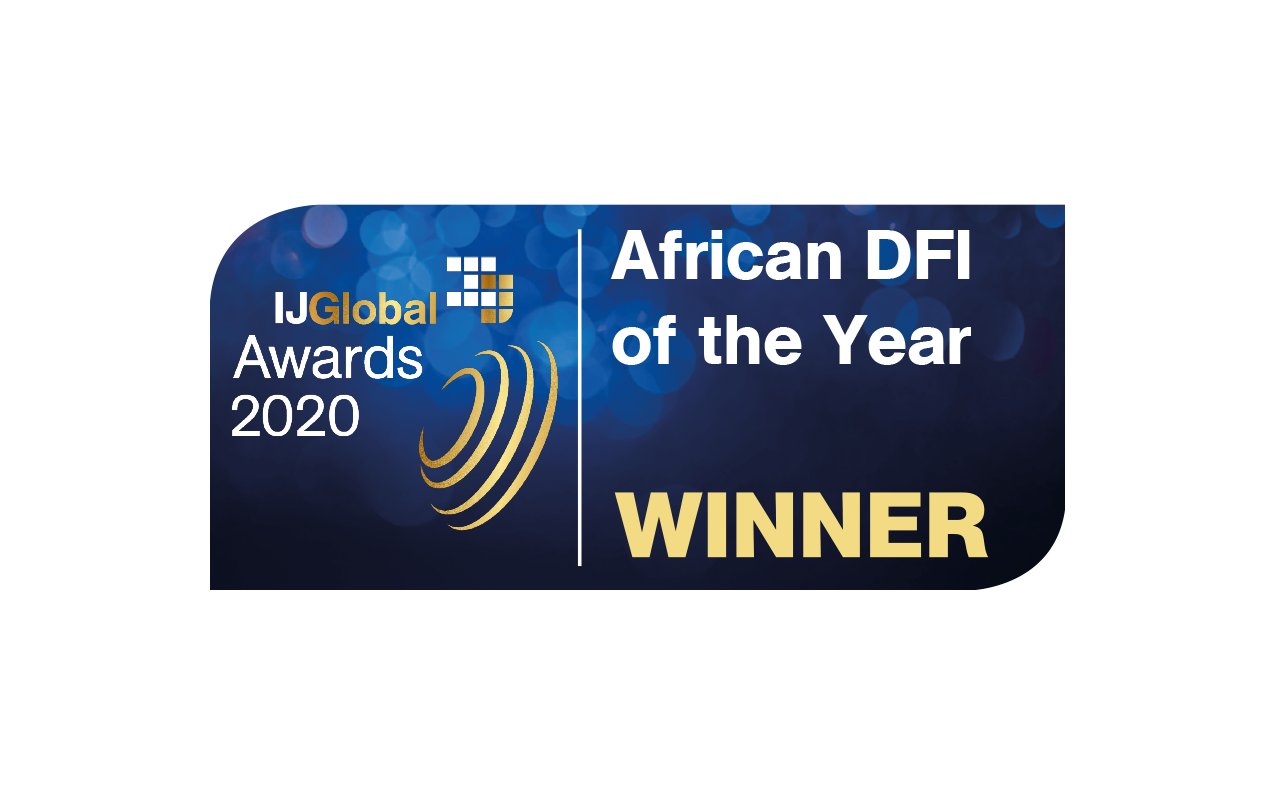 InfraCo Africa wins major industry award
30th Jun 2021
London, UK:  InfraCo Africa, part of the Private Infrastructure Development Group (PIDG), was recognised as 'African DFI of the Year 2020' by industry publication IJ Global at its Virtual Awards Ceremony held last night. The IJ Global Awards focus on project and infrastructure finance and are designed to celebrate best-in-class transactions and organisations across the international infrastructure and energy sectors.
"We are delighted to receive this significant recognition from IJ Global, a leading publication in the Infrastructure sector," said InfraCo Africa's CEO, Gilles Vaes."At InfraCo Africa, we adopt a commercially driven, nimble approach to addressing infrastructure gaps in sub-Saharan Africa by co-developing sustainable infrastructure projects with the private sector. This approach differs from the business model adopted by more traditional DFIs, and we appreciate IJGlobal's acknowledgement of the unique role that we play in making pathfinder projects a success."
Established in 2004 as part of the PIDG, InfraCo Africa has invested over US$165 million to date into projects across sub-Saharan Africa's most challenging regions and markets. Crucially, InfraCo Africa has used this investment of patient capital and expertise to mobilise over US$1.2billion of private sector investment into projects which may otherwise have remained on the drawing board.
IJGlobal's international judging panel recognised true innovation in this area, saying, "While InfraCo Africa's deals were relatively small, the role played in the alleviation of poverty, plus creating a vehicle that provides genuine incrementality of funding to make a success of pathfinder projects was a key differentiator. InfraCo Africa demonstrated strength in bringing in funding for difficult sectors and regions, demonstrating what is expected of a DFI; bringing social benefit across a range of sectors by mobilising private capital."
InfraCo Africa is currently supporting 24 pioneering projects and businesses ranging from solar and geothermal power projects to marine transport, electric mobility, agricultural and logistics infrastructure. The company is also utilising its investment capability to develop local capital markets, unlocking further sources of investment into long term, sustainable infrastructure on the continent. The judging panel viewed InfraCo Africa's work to successfully crowd in investment across key sectors, including its work to harness the potential of local currency finance, as key to addressing infrastructure financing gaps on the continent.
The company focuses its work at the frontier, with over 50% of its projects being developed in fragile countries, often taking the first steps in a new market or sector – the first utility-scale PV plants in Chad and Malawi and the first to incorporate battery storage, the first scheduled freight ferry on Lake Victoria, and the first island multi-utility in Uganda to name but a few.
With backing from the governments of the UK, the Netherlands and Switzerland and the support of its sister PIDG companies,  InfraCo Africa is well placed to do more.  Placing sustainable development impact at the core of its work, InfraCo Africa scrutinises each project or investment through a climate lens. The company not only focuses on renewable energy but seeks to promote adaptation to climate change and resilience across its portfolio by seeking to strengthen the climate credentials of its non-power projects. In Liberia for example, the company has incorporated solar power as part of its inland storage facility, in Kenya, it has adopted IFC EDGE standards in the building of affordable student housing and in Senegal, is expanding access to solar-powered irrigation for farmers susceptible to fluctuating rainfall. Priority is also given to embedding high standards of health, safety and environmental management, compliance, governance and gender equity throughout the development cycle.
Mr Vaes concluded,  "Despite our relatively small size, InfraCo Africa and PIDG are developing an exciting and large pipeline of high-quality, replicable infrastructure projects and capital markets initiatives across sub-Saharan Africa. We can innovate and take risks that the private sector may not. By structuring the support that we offer to drive those projects we believe to have a bankable concept towards becoming a commercial reality capable of mobilising further private sector investment, we can transform lives and livelihoods in the countries in which we work.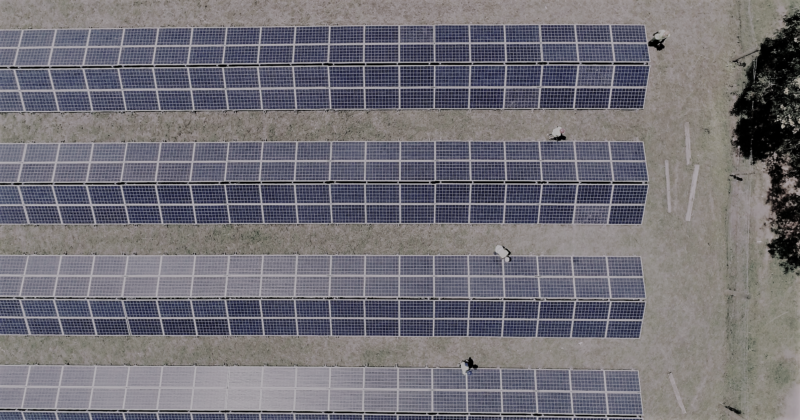 Packaging up power for rural Tanzania
Redavia Tanzania Asset Ltd is an innovative solar PV rental business that provides containerised off-grid power to businesses and communities in Tanzania. InfraCo Africa is providing the capital and support needed to rapidly scale up this business, with the intention of deploying 30 containers across rural Tanzania.