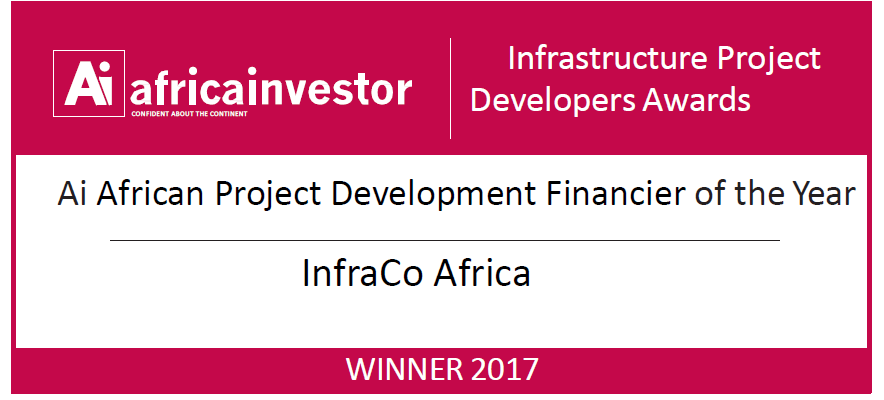 InfraCo Africa wins prestigious industry award
4th May 2017
Durban, South Africa InfraCo Africa was delighted to be recognised as the 'African Investor (Ai) African Project Development Financier of the Year 2017.'  The Ai Infrastructure Project Developer Awards are designed to recognise and reward excellence amongst Africa's project developers to a pan-African and global infrastructure investment audience. The award recognises InfraCo Africa's excellence in delivering infrastructure project finance in sub-Saharan Africa.
InfraCo Africa's purpose is to alleviate poverty by mobilising private sector finance and expertise to deliver infrastructure projects in sub-Saharan Africa to the highest standards. The Ai Award recognises the quality and relevance of InfraCo Africa's work which sets a standard for infrastructure project development and financing in the region. Dedicated to upholding and sharing industry best practice, InfraCo Africa achieved Lloyds Register Quality Assurance (LRQA) certification in 2017, acknowledging its commitment to anti-bribery and corruption practices. The company also became co-chair of new industry body, the African Infrastructure Development Association (AfIDA), which seeks to embed the highest standards across sub-Saharan infrastructure development.
'Africa investor is delighted to provide the Ai African Infrastructure Projects Developer Awards platform to assist in raising Africa's infrastructure investment profile worldwide. The Awards also highlight the important role developers and financiers play in providing the essential infrastructure required to increase the continents global trade and investment competitiveness.' Hubert Danso, CEO and Vice Chairman of African Investor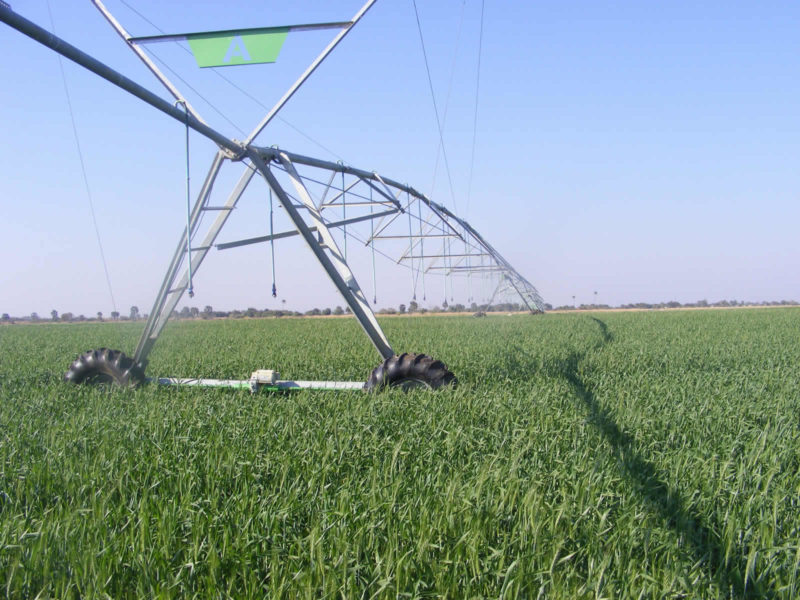 Working in partnership to grow Zambia's future
An innovative pilot, the Chanyanya project installed the bulk water infrastructure required to provide infield irrigation to 148 hectares of land leased from a smallholder's cooperative. The project farms this irrigated land and also provides irrigated market garden plots to local smallholders.