Market Insights: Supporting green growth in Zambia
16th Nov 2022 | Leave a comment | By Philippa Viljoen
These are optimistic times to live and work in Zambia. The country has been reinvigorated by its new leadership and, as I write, twelve months on from the announcement at COP26 of Zambia's pioneering Green Growth Compact with the UK government, Zambia is taking a leading role as Chair of African Group of Negotiators at COP27.
PIDG and InfraCo Africa have been committed to Zambia for well over a decade and this feels like a good moment to pause and reflect on our work in the country and how it ties in with crucial efforts to accelerate sustainable, climate-focused development here, and across sub-Saharan Africa.
Zambia's unique situation
Zambia has a small and dispersed population of almost 19 million people.[i] The population is largely engaged in subsistence or commercial agriculture – and I often find that every Zambian I meet is a farmer at heart – while the country's other main industry is copper mining. The concentration of economic activity in these two industries, coupled with Zambia's reliance on a few large hydropower plants for electricity,[ii] leaves it particularly vulnerable to climate risk. As we saw after consecutive years of bad rain in 2014-16[iii], severe drought affected farmers' crops and livelihoods and also affected hydropower generation which in turn impacted the copper industry, therefore harming almost all of Zambia's wider economy. With a median age of under eighteen years,[iv]  and unique connectivity with its eight neighbouring countries, Zambia has huge potential for growth and development but that growth needs to be premised on the need to mitigate against further climate change and to adapt to its current and future impacts.
So what is the Zambian Green Growth Compact?
In November 2021, the UK and Zambia announced the signing of a voluntary Green Growth Compact, among the first of its kind on the continent, outside of South Africa's Just Energy Transition Partnership. The Compact commits the UK and Zambian governments to working together to build a stronger, more diversified Zambian economy. The Compact pulls together the £1 billion of investment that is expected to result from UK work in Zambia – including that of PIDG companies – acting as 'tools in a toolkit' to strengthen the bilateral relationship between the two countries as they work together to face the challenge of delivering green growth.
Why does it matter?
The Compact matters because it signals a new and sophisticated understanding of how Zambia and the UK might best work together to accelerate climate-resilient development. It identifies opportunities for collaboration and further UK support, be that technical or financial – with a focus on results and impacts rather than an old-fashioned declaration of pounds to be donated. It also represents best value for the British taxpayer, enabling different organisations to collaborate to support Zambia's green growth priorities and, crucially, to deliver a bankable project pipeline into which other investors can invest.
This is where PIDG comes in. With its mandate to mobilise private sector investment and expertise into infrastructure in frontier markets, PIDG is directly working to pilot new approaches for delivery of greater energy, food and water security in Zambia.
How are we supporting Zambia's climate ambitions?
As part of PIDG, InfraCo Africa is active in addressing two of the three key strands of  Zambia's Climate Response Strategy – sustainable agriculture and renewable energy.[v]  Our projects seek to deliver sustainable economic development, to attract local and international finance and expertise and also to foster Zambia's climate resilience and attractiveness as a partner for future deals. PIDG Technical Assistance (PIDG TA) has also supported our projects in Zambia for many years.
Sustainable agriculture: With support from the governments of the UK, the Netherlands and Switzerland, InfraCo Africa has been working in Zambia for sixteen years. We started out in agri-infrastructure, working with smallholder and commercial farmers in the Kafue District to develop the Chanyanya Irrigation project. We are hugely proud of the project which has addressed the impact of rainfall fluctuations on food security by enabling a smallholder cooperative to pool its land in order to make irrigation commercially viable at the same time as creating access to irrigation for the smallholders themselves. An important aspect of our work in Kafue District is to build the capacity of local management to manage the Chanyanya commercial farm.
PIDG TA played a key role in developing the Chanyanya pilot alongside us, and also in supporting the much larger Chiansi Irrigation project  – 'future-proofed' by being designed to irrigate a much larger area – which will be commissioned next year.
Renewable energy: Working with a local private sector partner, InfraCo Africa is also active in developing Zambia's renewable energy sector through our support for the 180MW run-of-river Ngonye Falls Hydropower project in the country's Western Province. A key factor in the vulnerability of Zambia's existing hydropower generation lies in the fact that it is concentrated in two large hydropower plants in the centre and south of the country. If new hydropower is developed sensitively, Zambia's rivers have significant untapped potential to generate further clean energy for the national grid – in this case predictable, reliable, variable baseload power – which can complement the intermittency of other new renewable sources, such as solar, and allow Zambia's large dams to be deployed more as grid-wide batteries than as leading sources of supply. The project has been structured so that the Barotse Royal Establishment holds a stake in the power plant on behalf of the people of the Western Province. We are working to establish community trusts to ensure that local communities can maximise the community benefit of plant revenues, something with potential for replication on other infrastructure developments.
InfraCo Africa's investment arm has supported the establishment and growth of Africa GreenCo – Zambia's first intermediary renewable energy buyer and services provider. Africa GreenCo has ambitions to transform the Zambian power market by purchasing power from renewable IPPs and selling that electricity to utilities, private sector off takers and competitive markets of the Southern Africa Power Pool. This is a ground-breaking approach and has the potential to transform energy markets in Zambia and the wider region.
Beyond the grid, I also see huge potential for Zambia to develop off-grid energy to accelerate clean energy access for communities in more rural areas, a sector in which InfraCo Africa has a strong track record.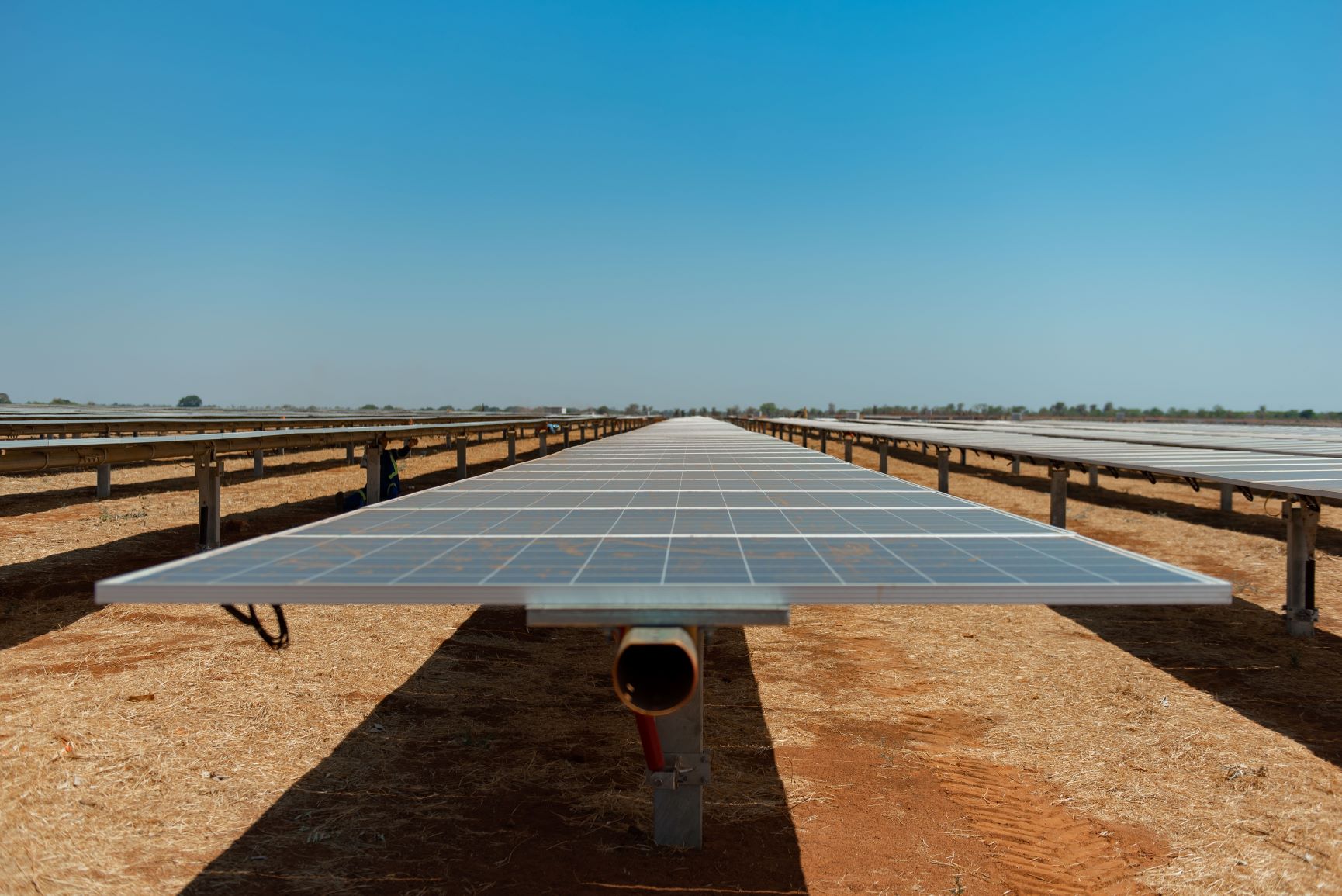 Looking beyond COP27
There has been a lot of discussion around the moral responsibility of developed nations to deliver the finance and support needed to address climate change. In parallel, there is a growing recognition of the need for a bankable project pipeline so that there is actually something to put that finance into, and so that tangible outcomes can be delivered once the fanfare of the high-profile conference announcements have died down. Active for twenty years, the investments made and risks taken by PIDG and the governments of developed nations that support its work have developed those strong project pipelines. This work is paying off in that strong projects are now there for investors to invest into, although the challenge is so huge that there'll be plenty more to do for several years to come.
During his first year in office, Zambia's President, Hakainde Hichilema, signalled his commitment to the climate agenda – creating a dedicated Ministry for Green Economy, attending COP26 in Glasgow and by supporting Zambia's two-year role as Chair of African Group of Negotiators on Climate Change for COP27. The Group comprises all 54 African countries and enables the continent to negotiate as one alliance during climate change negotiations. I believe that Zambia's leadership will provide a key driver here.
This is an exciting window of opportunity to accelerate positive change and to demonstrate Zambia's capacity to listen and to lead on climate action, on the African continent and beyond. InfraCo Africa is proud to be a small part of that.
---
[i] https://data.worldbank.org/indicator/SP.POP.TOTL?locations=ZM
[ii] https://data.worldbank.org/indicator/EG.ELC.HYRO.ZS?locations=ZM
[iii] https://www.sciencedirect.com/science/article/pii/S2212096316300857
[iv] https://www.worldeconomics.com/Demographics/Median-Age/Zambia.aspx#:~:text=Median%20age%20is%20the%20age,global%20value%20of%2030.3%20years. [v] https://www.ndcs.undp.org/content/ndc-support-programme/en/home/our-work/geographic/africa/zambia
---