Zimbabwe: Mobility for Africa
Transforming rural mobility
Challenge
In rural and peri-urban areas of Zimbabwe, people often travel significant distances on foot or by bicycle to accomplish domestic tasks or to access markets. Without access to reliable public transport, medical emergencies can escalate, and farm produce can spoil. Those with access to vehicles are vulnerable to the impact of fluctuating global fuel supplies and prices which are often prohibitively high. A ReCAP research study suggests that transport barriers disproportionately impact women.  Zimbabwe's government has developed the National E-Mobility Policy and Market Readiness Framework which aims to transform Zimbabwe's transport sector into a modern, sustainable, forward-looking sector. The Framework seeks to improve access to affordable, clean transport without reducing air quality or undermining the country's efforts to meet its emissions reduction targets.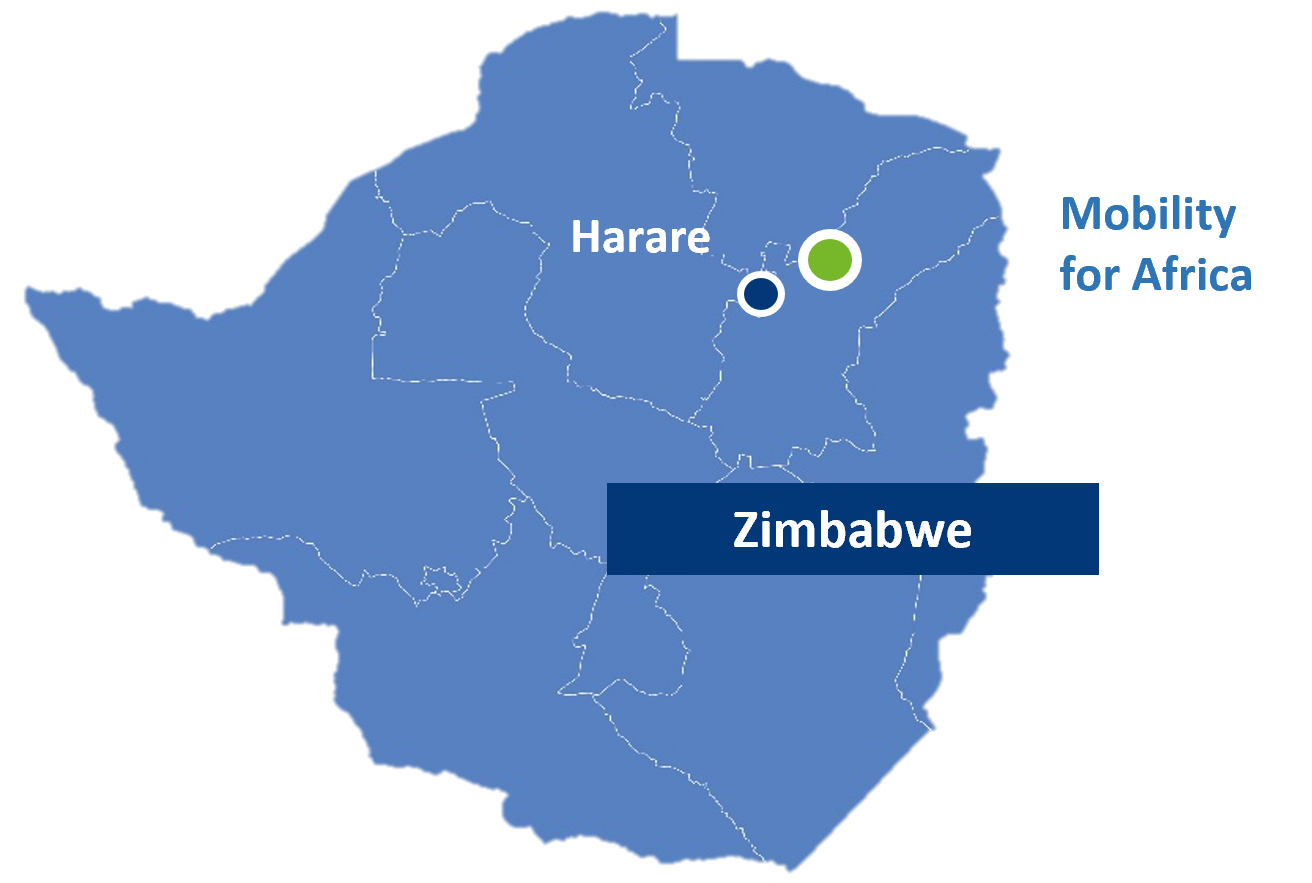 Solution
Mobility for Africa seeks to address the dual crises of rural mobility and climate change in Zimbabwe by delivering an electric transport solution for people living in rural and peri-urban areas – particularly women. Support from InfraCo Africa is enabling Mobility for Africa to scale its offering, expanding its existing 190 vehicle fleet to deliver four hundred new e-tricycles known locally as 'Hambas'. The pilot will also deliver six hundred additional batteries and eight new solar-powered battery charging stations at strategic locations in south-eastern Zimbabwe.
In Zimbabwe, women undertake the majority of domestic labour and make up a large proportion of the country's small-scale farmers. Each 'Hamba' can be owned, leased or rented on an ad hoc basis, often by a group of women, enabling them to undertake domestic tasks such as carrying firewood and water, and to earn an income transporting passengers or taking their produce to local markets. By saving women time in their day, access to a 'Hamba' can increase the time that they have available to pursue economic opportunities, improving household incomes. Designed without a straddle bar, the vehicles are comfortable for women to drive.
92% of female customers participating in the company's pilot programme noted an improvement in how safe they feel whilst travelling since they started using the 'Hamba' compared with walking or using public transport.
The vehicles can also enable people to reach clinics more swiftly in an emergency. When used by clinicians themselves, the 'Hambas' can support delivery of services, such as vaccination programmes and maternity care, over a wider area than would be possible by bicycle or on foot.
The hard-wearing vehicles are designed for rural roads and have electric batteries which can be charged using community-based off-grid solar power with grid back up. Drivers are able to swap a depleted battery for a fully charged one for US$3 and continue their journey. InfraCo Africa brings its expertise in electric mobility projects in Kenya and Uganda to the initiative as well as its track record of supporting innovative businesses to scale and access wider markets.
It is anticipated that the project will significantly scale Mobility for Africa's business, enabling it to engage with a wider sample of women. It will provide evidence for the affordability and usage of the vehicles in its target market, as well as the financial sustainability and socio-economic impact of its model. It is anticipated that the company will then be well-positioned to attract further private sector finance with a view to scaling its offering to other customer groups and to new geographies across the region.
Being developed by Mobility for Africa and InfraCo Africa.