Providing clinics with the power to respond to COVID-19
15th Jul 2020
In response to the COVID-19 pandemic, InfraCo Africa, with funding from Private Infrastructure Development Group Technical Assistance (PIDG TA), is working with the team at Bonergie Senegal to equip six medical facilities with solar photovoltaic (PV) kits. The clinics are located near to the Bonergie Irrigation I project sites in the Louga region of Senegal.
Using the company's existing vendors, the project has procured and installed quality solar PV kits to electrify health centres in Potou et Dialakhar, Taré, Gabar, Wakhal, Diam and Wekhe; facilities which offer services to over 150 households.  The initiative is providing light, enabling clinicians to work safely in the evenings, and also power to charge phones for emergency communication with district hospitals and to power medical refrigerators. In addition, the kits allow medical staff to run other electronic equipment such as computers, internet routers and small medical appliances vital to their work.
InfraCo Africa's CEO, Gilles Vaes said "Our partner, Bonergie Irrigation, has worked closely with local communities and clinics to identify their needs during the pandemic. Supported by PIDG TA, we are  pleased that the company can use its solar expertise to supply and install clean electricity for local clinics to prepare them  for the impact of the virus, and also to support the health of local communities in the longer term."
Alongside efforts to provide clinics with clean electricity, the US$15,000 PIDG TA grant has also been used to supply personal protective equipment for staff and disinfectant supplies for the six clinics. Additionally, posters will be produced to support the local authority's campaign to disseminate key public health messaging around preventing the spread of COVID-19. As part of its efforts to slow the spread of the disease, the Government of Senegal recently made the wearing of face masks mandatory. 750 local people have each been supplied with two washable face masks, enabling them to comply with this directive.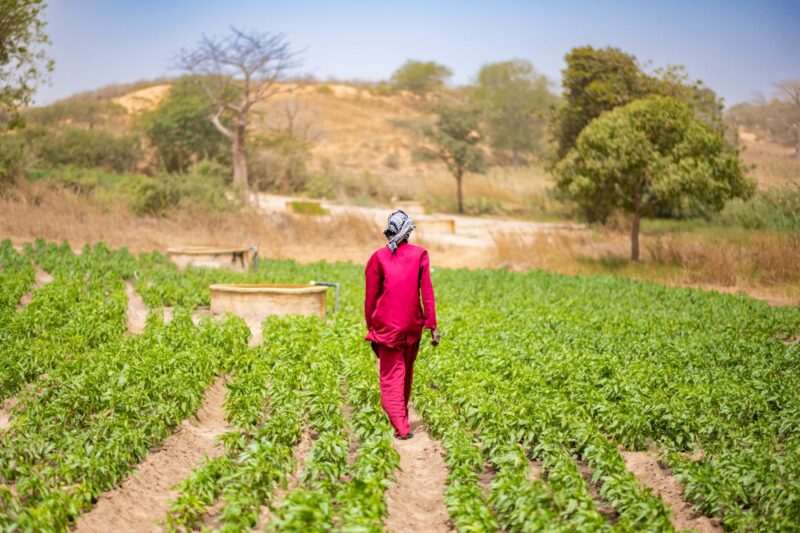 Expanding access to solar powered irrigation technology
Following the commercial success of the pilot, Phase II of the project will see the commissioning, sale, installation and maintenance of over 2,000 additional solar powered irrigation systems and 500 drip irrigation systems designed to optimise efficiency of irrigation.