Behind the scenes: Embedding a positive safety culture
28th Apr 2022 | 4 Comments | By Ridouan Lerhrissi
As InfraCo Africa's Health, Safety, Environment and Social (HSES) Manager, I live and breathe the safety of our workforce and that of the partners and communities with which we work. HSES is at the heart of InfraCo Africa's work, and we strive to ensure that it is always front of mind for the entire team. Taking place each year on the 28th of April, World Day for Safety and Health at Work provides us with an opportunity to take stock of how we are doing, and to reflect on the preceding 12 months.
This year, the global theme of the day is 'creating a positive health and safety culture,' and I would like to explore this topic with you here. I would also like to recognise the enormous work being done across our portfolio, and that of the wider PIDG, chiefly to prevent incidents, injuries and harm, but also to learn from any that do occur and to share that learning across the Group and more widely.
Why does workplace health and safety matter?
I realise that this question may seem blunt and its answer obvious, but it bears repeating that people have a right to return home safely from work, every time.
Any injury sustained at work is a tragedy for those involved, causing pain, long-term medical problems and financial hardship for the person, their dependents and their wider family. If someone loses his life, that loss is compounded by grief and, as is often the case in the countries in which we operate, the loss of the household's main source of income. Injuries and accidents, even those which are deemed to be minor, cause loss of time for the individual and colleagues involved in recording and investigating what has gone wrong, something which can impact the productivity of the wider project, with associated delays and loss of revenue.
It is not all about hard hats.
We tend to be hyper-aware of health and safety in the context of construction sites – where there are undoubtedly risks associated with working at height or in confined spaces, of excavating ground and moving equipment. We may, quite rightly, call to mind safe works methods, risk assessment, hard hats, high-viz jackets and tough boots. We must also recognise that that PPE is considered as the last line of defence and should always be combined with other engineering and administrative controls when risk elimination is not reasonably practicable (Hierarchy of Control Approach).
However, a high number of workplace accidents occur on the roads. 1.35 million people die globally each year as a result of road traffic accidents and, although the data is not disaggregated to specifically identify workplace accidents, we do know that 93% of those fatalities occur in low- and middle-income countries, giving us particular cause for concern. Here, we don't just rely on hard hats and high viz vests, but on better vehicle maintenance, the accurate communication of changing road conditions, and up-to-date training in defensive driving techniques. Ensuring a minimum set of operational safety features leads to a 30% reduction in mortality and morbidity, according to a study of the Transport Research Laboratory looking at the impact of UN regulations on road safety. Periodic technical inspection also decreases the number of vehicles involved in fatal accidents due to technical defects by 50%. Implementing more comprehensive mitigants may save many more.
Furthermore, keeping people safe does not just apply to the prevention of physical injury. Good HSES Management acknowledges and addresses the psychological and financial risks associated with the undermining of workers' rights; including discrimination, gender based violence and harassment, child labour, and modern slavery. Good HSES management also requires an understanding of the mental health of team members which can be impacted by many factors both within the workplace and away from it.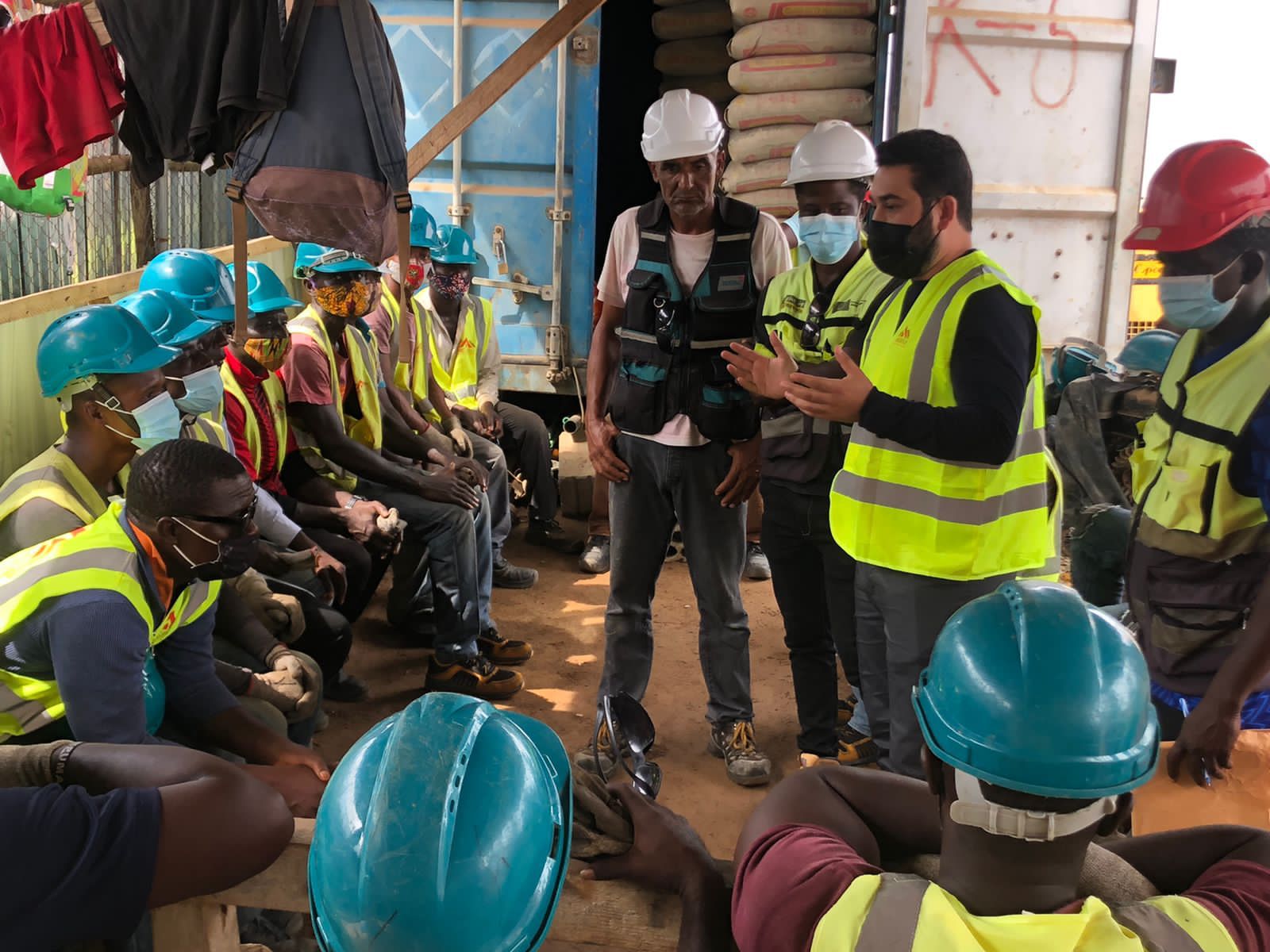 So what is 'Safety Culture'?
Simply put, 'safety culture' is the knowledge that a whole team understands the specific risks of the work being undertaken, has the relevant skills and knowledge to mitigate those risks, and feels empowered to speak up if they spot anything that does not feel safe – be that on a construction site, a road journey or an electrical installation in a customer's home.
Known as 'psychological safety,' the ability and willingness of team members at all levels of a business to recognise and point out safety concerns in real time is increasingly recognised in the field as the key to developing a positive safety culture. Where people are disempowered by poor workplace rights – child labourers for example – or are afraid of negative repercussions should they speak up, they may not feel able to question the authority of superiors or to stop work when they feel unsafe, leaving everyone more vulnerable to avoidable accidents. Ensuring that workers feel safe to raise their concerns starts with opening up a positive dialogue around all aspects of health and safety and at all levels of an organisation.
How do we support the development of a good safety culture on our projects?
InfraCo Africa is mandated to deliver positive sustainable development impact in sub-Saharan Africa. Workplace injuries are the antithesis of the impact we seek to deliver and, as such, we strive to ensure that, not only do our projects 'do no harm' but that they actively seek to improve safety culture and practice in countries and communities where such standards may not have been routinely observed in the past.
What is clear from the road safety statistic I gave earlier, is that we need our risk assessments and individual actions to match the risks that are specific to the context in which we are working, but which also take account of those key areas where accidents occur most frequently. To start those conversations, we use the PIDG Life Saving Rules, a suite of posters and materials designed for practical use by our project companies and with wider teams to flag activities likely to hold most risk.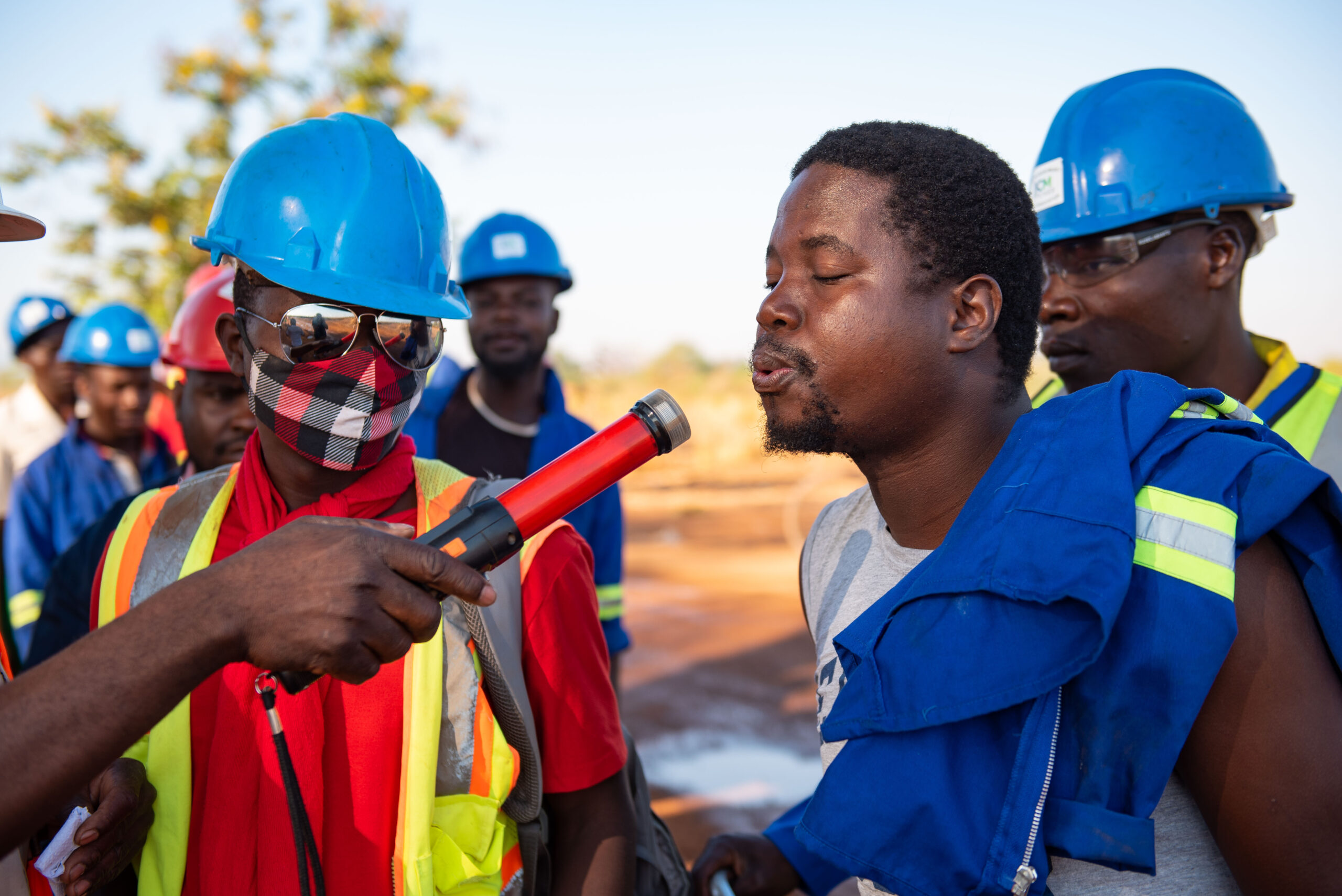 We also collaborate with partners across the industry to address those concerns that are common across our portfolios – chiefly road safety and risks associated with electrical transmission and distribution. For these, PIDG has worked with CDC and other institutions to develop practical Good Practice Notes aimed at raising standards across the wider infrastructure industry.
Our projects also benefit from the PIDG Safeguarding Rules which pertain to workers' rights and responsibilities, best employment practice and gender equality. These materials seek to ensure a fair playing field for all, the foundation of a positive workplace 'safety culture.'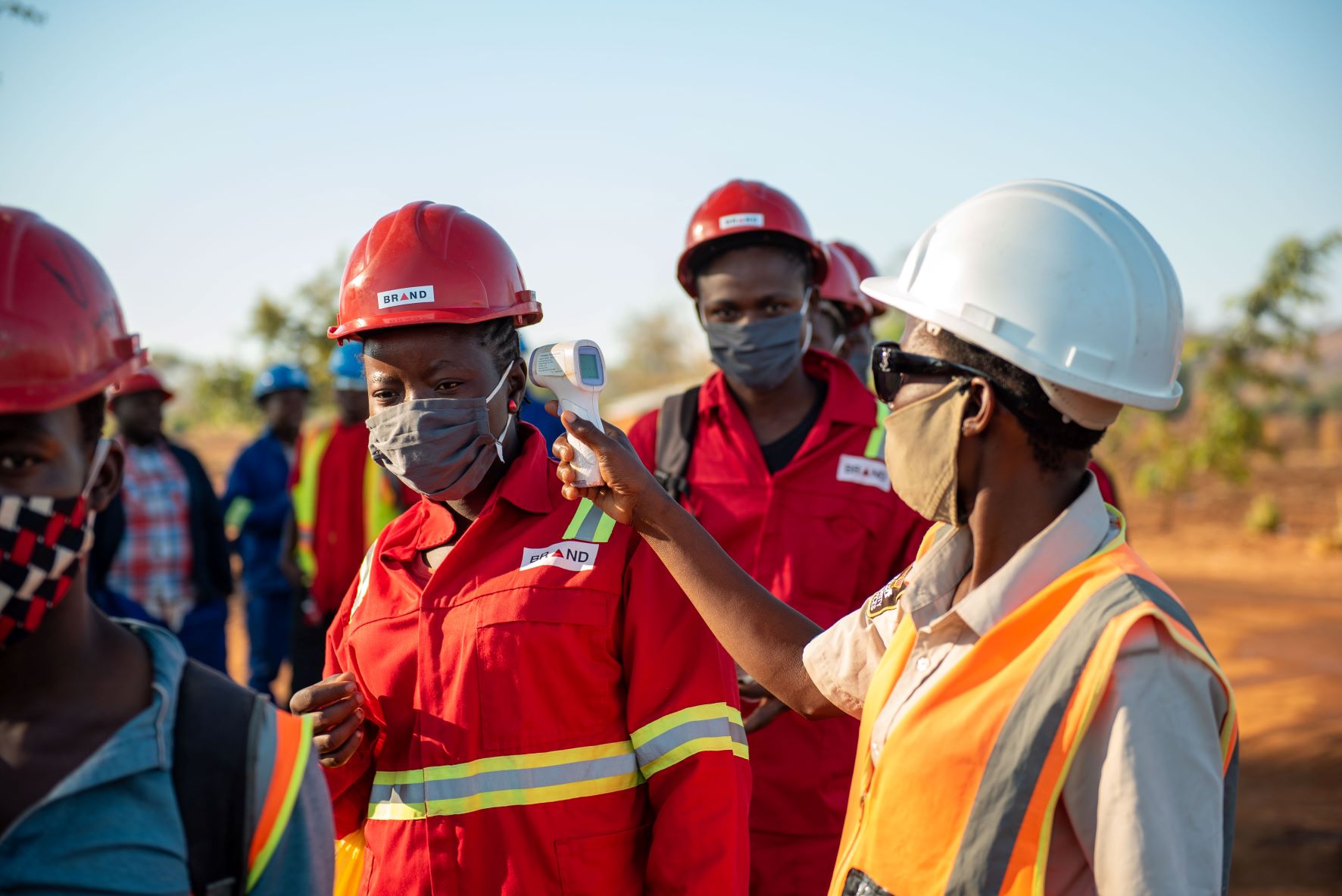 Armed with these PIDG resources, HSES and senior management staff – our own and those of our partners – have begun open conversations with their teams, embedding the knowledge that responsibility for workplace safety lies with all workers and that any and all concerns can be raised and addressed without fear of reprisals.
At Bonergie Irrigation in Senegal, for example, we have supported our partner to grow their internal capacity by hiring HSES expertise into their team. This internal resource ensures that new hires are trained quickly and are aware of the specific risks inherent in the installation of solar powered irrigation systems, they can also confidently pass this knowledge on to their customers, often farmers with no experience of the risks of mixing water and electricity.
Educating customers around the risks of electricity in the home is a key focus of our Sierra Leone Mini-grid project where our partner, PowerGen, has drawn on expertise from InfraCo Africa and from its own teams in Kenya and elsewhere to support local HSES capacity building.
Are we doing enough?
Sadly not. Although the overall number of incidents recorded in 2021 across the Group was down, the number of serious incidents and fatalities rose, highlighting the need to do more, to work harder and to learn the lessons from each and every incident to prevent anything similar from occurring again on an InfraCo Africa or PIDG project or on any project undertaken by our partners in the future.
The whole PIDG HSES team – comprised of colleagues from PIDG Ltd, GuarantCo, InfraCo Asia, InfraCo Africa and Emerging Africa Infrastructure Fund – gathered in London recently to undertake Senior Incident Investigator training. This training has equipped us with skills to better investigate and learn from any incidents that do occur on our projects and I was heartened to be a part of a group of professionals who are as passionate about HSES as I am. As a Group, we are privileged to be able to draw learnings from a large portfolio of projects taking place across the infrastructure development cycle, sharing these 'free lessons' with each other and with our project partners where we see overlap with specific project activities.
Developing a positive safety culture is a collaborative process. Through regular reports and site visits, our position on project company Boards and many more casual conversations, we strive to ensure that we identify HSES concerns before incidents occur. We encourage an open dialogue so that our partners feel able to talk to us about their concerns and to provide input to any identified actions. This sense of ownership and active engagement typifies a positive safety culture and has been proven to save lives.
If you want to find out more about the work we are doing to keep people safe, you can find further insights and download key documents here. If you have any concerns about health and safety on one of our projects, you can find details of how to report it on our 'Report A Concern' page here.