Market Insights: Replicating marine transport success.
28th Sep 2023 | Leave a comment | By Rodney Seema & Salome Gichia
As part of InfraCo Africa's Asset Management team, our role is somewhat unique in that it allows us to get involved in projects across the development cycle from financing and structuring, through construction to operations and exit. Working as part of the wider PIDG, we are privileged to have exposure to a range of infrastructure projects across different markets, technologies and industries. Working in Asset Management for InfraCo Africa feels different from more traditional engineering roles in that delivering sustainable development impact is central to everything that we do. Our work makes a positive difference to people's lives!
Although we each work across a range of projects and sectors, it is marine transport that we would like to talk about here as we continue to expand our ambition in the sector.
Unlocking new routes to trade and prosperity
With support from our Owners, the governments of the UK (FCDO), the Netherlands (DGIS) and Switzerland (SECO), InfraCo Africa has a long track record of supporting marine transport initiatives on Lake Victoria. Since 2007, InfraCo Africa has supported the multi-sector Kalangala Infrastructure Services (KIS) project, a key element of which is a scheduled ferry service linking Bugala Island and mainland Uganda. Through this pioneering project we have seen the transformational impact that access to a safe, reliable ferry service can have. On Bugala Island, businesses have grown or have been newly established. People can sell their produce on the Ugandan mainland and return home the same day, and islanders also benefit from mainland traders coming over to sell their wares. Cars and heavy equipment can now be transported to and from the island, something that was not possible before the arrival of KIS ferries as people largely relied upon canoes. People are also able to access mainland healthcare and other services in a timely fashion.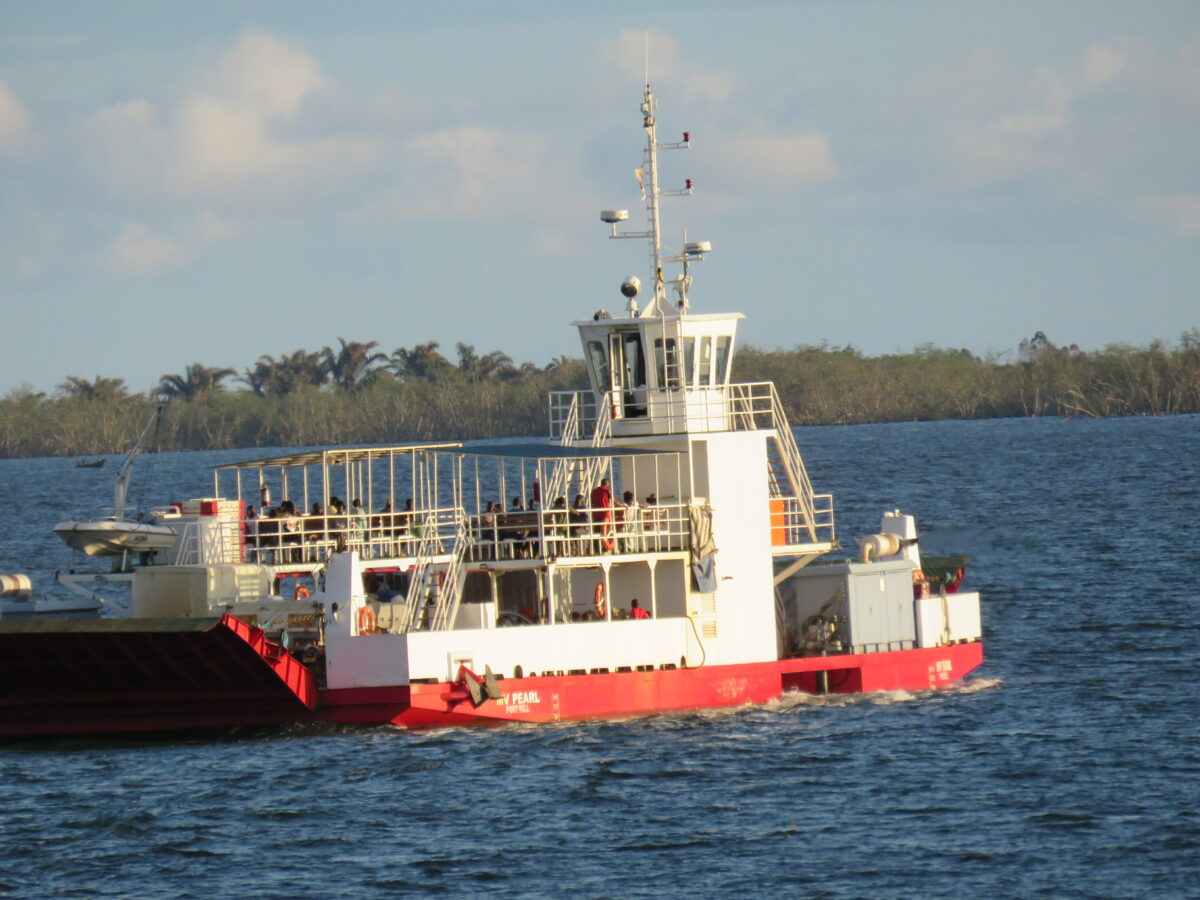 Alongside our work with KIS, InfraCo Africa has worked with regional logistics company Grindrod to develop another ferry initiative on Lake Victoria, the East Africa Marine Transport (EAMT) project. The first-of-its-kind on the Lake, the 1,000 tonne, 96-metre long EAMT vessel will provide a scheduled freight service linking Port Bell in Uganda and the port at Mwanza, Tanzania. EAMT will reduce road congestion and emissions, cutting journey times from three or four days to just 18-20 hours! Access to a scheduled freight service will be invaluable for traders of perishable produce which can be extremely vulnerable to time delays. With capacity for nineteen 18-wheeler trucks and two smaller trucks configured for the vessel, the ferry will also combat issues around driver fatigue and safety on the roads.
From the Asset Management side, our role has evolved from negotiating the build contract with experienced Kenyan shipbuilder, SECO Marine, to overseeing the vessel build and supporting activities such as crew training and the upgrading of ports. Our work also informed the vessel design to include separate cabins and facilities for female crew members and female drivers travelling with their cargo, ensuring the safety and dignity of all on board. With the vessel set to launch in 2024, our thoughts are turning to operationalising the business with Grindrod who will operate the EAMT ferry on the Lake. Grindrod will also manage landside activities such as cargo inspection, clearing, weighing and loading the trucks.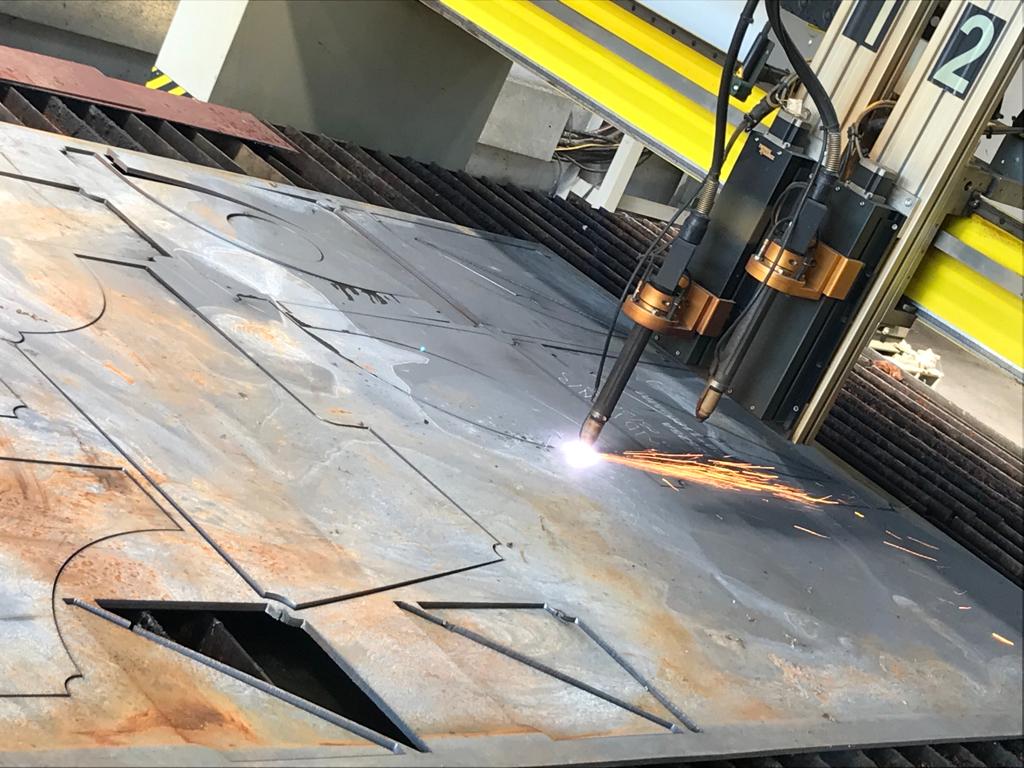 Our most recent marine transport investment on Lake Victoria concerns the expansion of Waterbus passenger ferries in Kisumu, Kenya. The investment was made through InfraCo Africa's dedicated investment arm. Having identified an underserved market, Waterbus operates safe catamaran vessels connecting remote Kenyan communities living around the Lake edge and on small islands. Scheduled Waterbus vessels can each carry around 100 passengers and are more fuel efficient and comfortable than canoes with outboard motors, giving people affordable, reliable access to mainland services and enabling them to carry out their economic activities. Since InfraCo Africa's investment in March 2022, Waterbus ferries have safely transported 500,000 people on the Lake. The agreement with InfraCo Africa will see the launch of five new vessels, the first of which will launch later this year. Following testing, this vessel will be destined for a new Ugandan route with the company also expanding into the Tanzanian market.
Overcoming challenges
As Uganda's first ferry service delivered under a public-private partnership, KIS, with InfraCo Africa's support, navigated Ugandan government regulations to obtain the correct ferry licenses and insurances. KIS also overcame issues relating to ferry maintenance as there were few suitable facilities in the region, making routine repairs costly and time-consuming.
For EAMT, a key challenge to date has been setting up a greenfield project and getting equipment and materials into a land-locked country, with a number of different taxes and import procedures to navigate. Long lead times for equipment can have a negative impact on construction timelines, something which is always at the forefront of an Asset Manager's mind!
Already operational, Waterbus has grappled with balancing increasing fuel costs with the affordability of the service for its passengers, particularly in the current economic climate. The company has also experienced difficulties with the accessibility of some remote island landing sites, a challenge which InfraCo Africa has worked to overcome, leveraging grant funding from PIDG Technical Assistance and support from fellow shareholders to enable the building of jetties and waiting bays to improve passenger safety and vessel access, enabling Waterbus to service these key routes.
For Waterbus, establishing and maintaining relationships with local communities is key to understanding their needs. In operationalising the EAMT business, relationships will also be important as we seek to interact with freight carriers and others seeking to transport cargo across the Lake. There is always plenty to keep us busy!
Sharing learning across the Lake
Our varied experience of pioneering marine transport on Lake Victoria has uniquely positioned InfraCo Africa to share learning between its projects.
Built through the EAMT project, SECO Marine's purpose-built shipyard at Entebbe will enable the construction, maintenance and repairs of large vessels for the general market in the future, something which was not previously available in Uganda. Waterbus has outsourced the build of the hull for its new vessel to SECO Marine at its Mombasa shipyard whilst building the top deck in-house in Kisumu, generating local jobs and upskilling the Waterbus team. Waterbus and EAMT are looking to share office space which would enable them to achieve resource efficiencies and to directly learn from each other's expertise.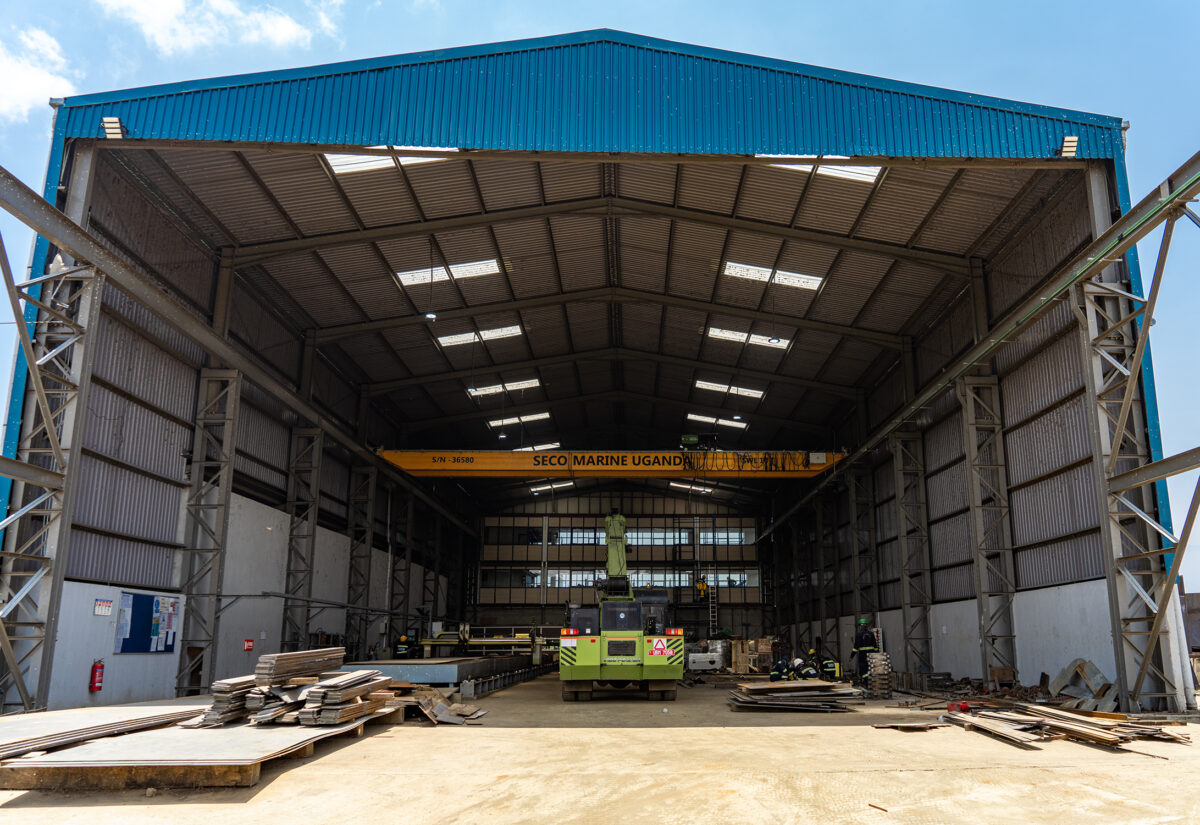 KIS has worked with InfraCo Africa to embed high standards across the business, receiving training on Anti-bribery and Corruption management systems and establishing a strong health and safety culture. EAMT and Waterbus have also received similar support around HSES and Business Integrity, key aspects of InfraCo Africa's offering in the market which enable us to establish robust, inclusive businesses which can attract future investment for long-term impact. This approach underpins our PIDG mandate to mobilise private sector and development finance into successful projects so that we can exit and free up our Owner capital to invest into new projects.
Another area in which KIS has informed our later activities is around the comprehensive training of its ferry crew, including Uganda's first female mariners. Following in their footsteps, twenty trainees from Uganda are currently training under the Dar es Salaam Maritime Institute to crew the EAMT vessel and to build a skilled workforce for other ferries operating in the region. We have been able to secure practical training placements on the KIS vessels for a number of EAMT's trainees. The remaining trainees are working with coastal and lakeside operators in the region. The group, including six women, are training as deck ratings and engineers. Some are planning to undertake further training to hold more senior positions in the future. InfraCo Africa has worked to actively encourage women to take up these training opportunities. Although there are some differences between roles required on freight and passenger services, the links between KIS, Waterbus and EAMT should ensure that these students have future opportunities for skills transfer and career development as their industry matures on the Lake.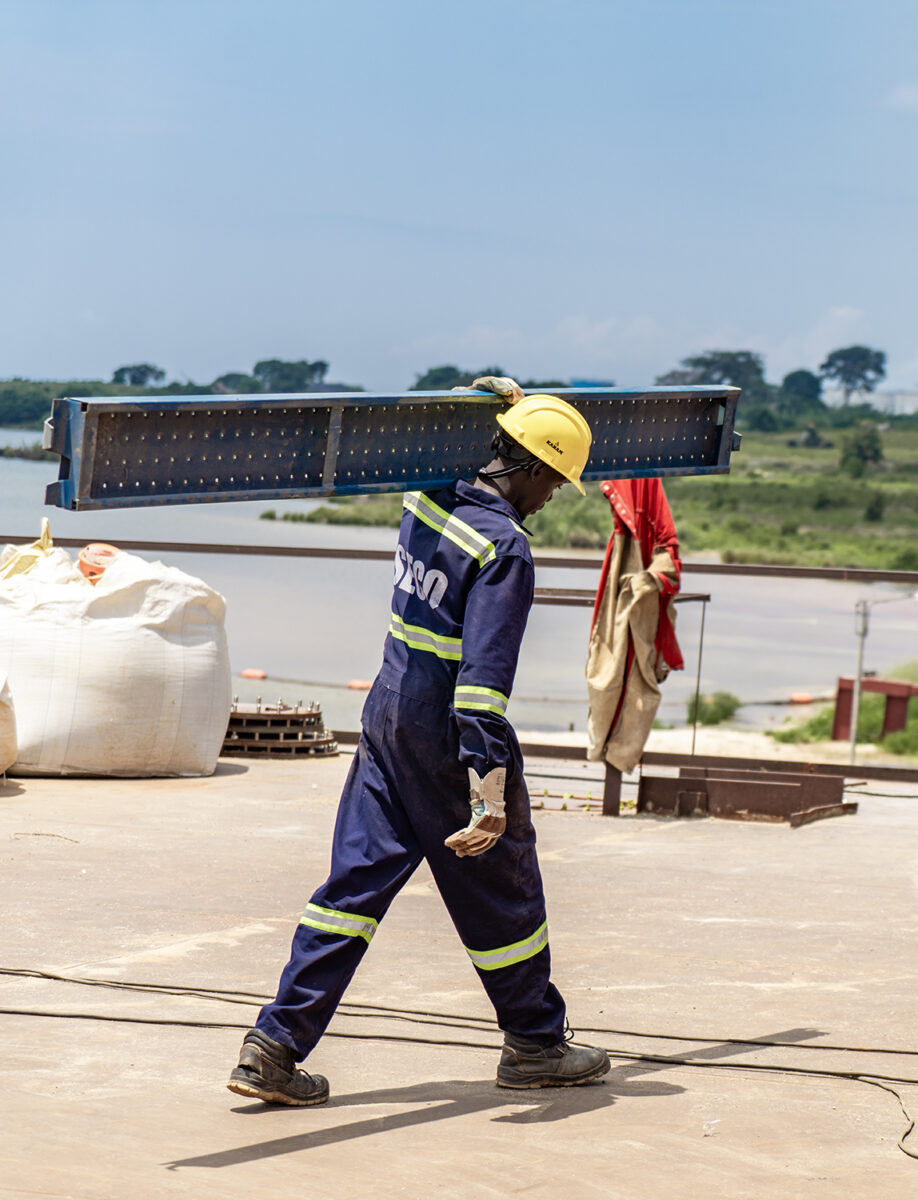 Looking to the future
Looking to the future, the imminent launch of our EAMT vessel has the potential to be a 'game-changer,' transforming Lake Victoria from a barrier to a conduit for East African trade. By demonstrating the value of a scheduled freight ferry service, it is hoped that EAMT will demonstrate demand and mobilise new finance into the marine transport sector, enabling the development of additional routes and services on the Lake which could transform regional trade. For Waterbus, the launch of five new vessels and opening up of new routes will enable lakeside communities to make valuable connections for trade whilst keeping people safe on the water.
Beyond Lake Victoria's shores, InfraCo Africa is committed to identifying other marine transport gaps on the continent. As an Asset Manager, the key thing to bear in mind on any project is 'what market or trade challenge are you trying to solve?' With this in mind, we are actively supporting colleagues in West Africa as they work to establish market needs and identify solutions for marine transport challenges in their region.
Perhaps the most crucial consideration for the future of Africa's marine transport industry is decarbonisation. Maritime transportation currently accounts for almost 3% of global carbon equivalent emissions[i] and the sector is grappling with the need to reduce this figure swiftly. The International Maritime Organisation (IMO) has set a target of reducing emissions across international shipping by at least 70% by 2050 (as compared with data from 2008).[ii] Building our vessels to the highest standards of fuel efficiency and providing cleaner alternatives to existing transportation are important first steps, but we are also monitoring industry discussions around alternative fuels and hybrid solutions including the adoption of solar hybrid drive technology.
By leveraging the expertise gathered by our team, our experienced project partners and our locally trained mariners, InfraCo Africa is well placed to accelerate access to vital marine transport infrastructure, scaling up its impact and embedding high standards of climate resilience, HSES, gender equality and business integrity across East Africa's marine transport sector and beyond.
---
[i] Faber, J. et al. (2021), Fourth IMO GHG Study 2020, International Maritime Organization (IMO).
[ii] IMO (2018) Adoption of the initial IMO strategy on reduction of GHG emissions from ships and existing IMO. activity related to reducing GHG emissions in the shipping sector. (Accessed Sept 2023 via article here: https://unctad.org/news/transport-newsletter-article-no-99-fourth-quarter-2022 )
---