Behind the scenes: Investing in our sector's next generation.
12th Aug 2023 | Leave a comment | By Beatrice Muthoni
On International Youth Day 2023 I would like to reflect on how far we have come in the infrastructure sector since I was a young Electrical Engineering graduate. I would also like to look ahead to what the jobs of the future might look like. This is important because Africa's population has a median age of just 19.7,[i] and we need to be imparting relevant skills now in order to empower young Africans to take up the employment opportunities of the future.
As we urgently seek to tackle the climate crisis and restore nature, we need young people to contribute their insights and talents to the burgeoning green economy that accompanies this global effort.
Why infrastructure?
I did not have power in my home until I was fifteen years old. I could not understand why this basic service was not universally available, and so I became an Electrical Engineer to bring power to people. My work to date has focused on renewable energy and, as a Business Development Manager for PIDG company InfraCo Africa, I have grown my expertise across the wider infrastructure sector. Without access to basic infrastructure services – power, water and transportation – economic growth on the continent will continue to be constrained.
Bridging Africa's infrastructure gap has the potential to generate employment across a wide range of fields, but African countries cannot meet this need alone. This is where blended finance advocates such as PIDG and its companies come in. With the support of our Owners, the governments of the UK (FCDO), the Netherlands (DGIS) and Switzerland (SECO), we provide the finance and expertise needed to demonstrate the commercial viability of renewables and other clean technologies, unlocking domestic institutional finance and attracting other private sector investors into markets they may previously have viewed as being too risky. Thus we can transform infrastructure projects from a concept to a financeable reality and onwards through construction to becoming a sustainable operating business that provides long-term employment whilst also accelerating the global race to net-zero.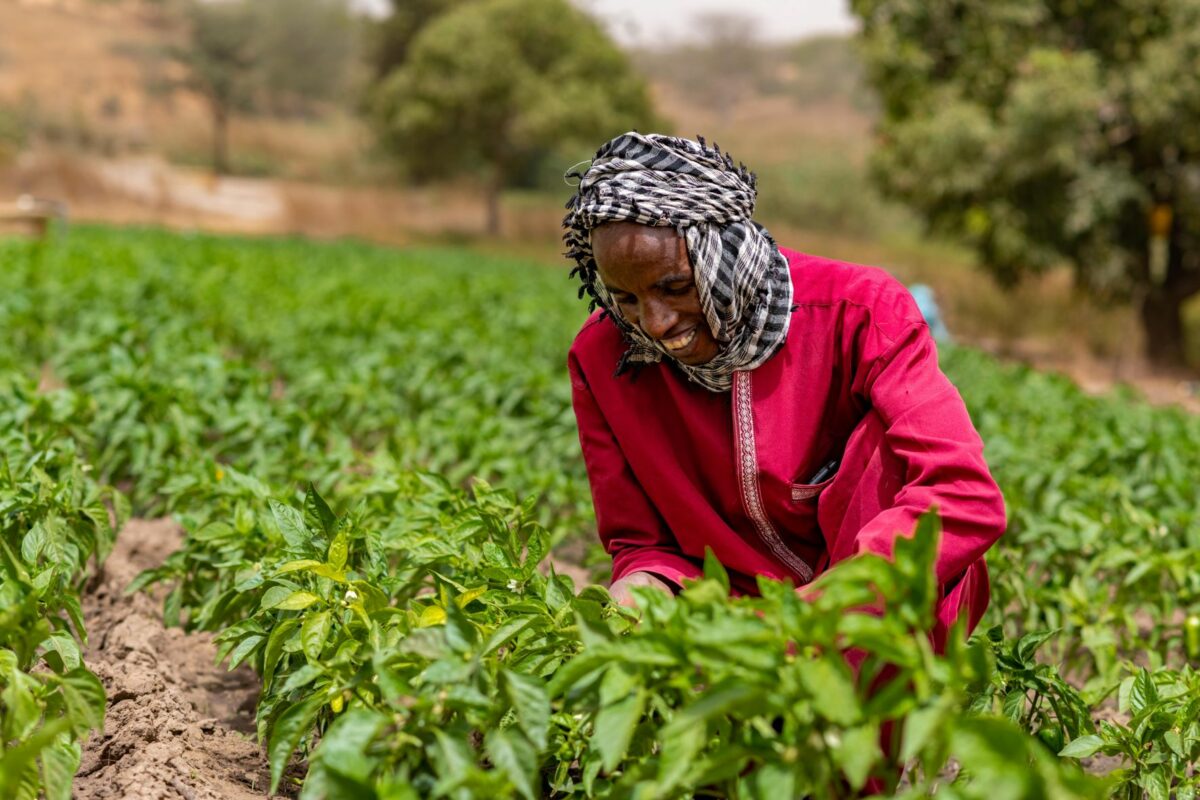 Trends for sustainable, inclusive employment
Research published in a recent ILO report entitled Global Employment Trends for Youth[ii] notes Africa's significant potential to create jobs through closing investment gaps, specifically around the transition to more sustainable green, digital and care-based economies. The report suggests that an increase in sustainable investments could not only deliver on the UN Sustainable Development Goals (SDGs) but could also generate substantial employment opportunities for people aged between 15 and 29 living on the continent.[iii]
The growth in sustainable jobs is something we are seeing first-hand through our investments in clean energy, electric mobility and rural internet connectivity. We are definitely in a transitional time right now where young people are able and willing to join fledgling green industries. They can adapt quickly to new technologies without being burdened with the baggage of how things used to be done in the past.
Perhaps a tangible indication of this shift is the involvement of more women in the sector. By taking their seat at the table they are bringing new perspectives and approaches to delivering inclusive, sustainable infrastructure. When I was on campus, there were only two girls in a class of 44 students. Girls now almost outnumber boys in engineering and computer sciences. I am acting as a mentor to young female engineers as my way of guiding them to their future careers, especially in green growth. Whilst the infrastructure industry is still male dominated, this is really changing – the glass ceiling has been broken!
How is InfraCo Africa enhancing youth skills?
As an integral part of our projects, InfraCo Africa works to break down barriers to employment and to encourage local people – particularly women, girls and other underrepresented groups – to seek employment in the infrastructure sector.
We have been particularly proud of our work with the East Africa Marine Transport (EAMT) project. We have enabled a cohort of twenty-five young Ugandans – 33% of whom are female – to train as mariners with a view to providing a highly-skilled crew for the new EAMT scheduled freight vessel and to deepening the pool of skilled labour available for the region's marine transport industry. Currently under construction, the vessel is expected to undertake its maiden voyage on Lake Victoria in 2024. The EAMT cohort undertook their initial training at the Dar-es-Salaam Maritime College and are currently working on other vessels to gain their required hours of practical experience. We are actively exploring potential synergies between EAMT and our passenger-focused marine transport projects on the Lake – Kalangala Infrastructure Services and Waterbus – which may provide these new mariners with future opportunities as the marine transport sector grows in the region.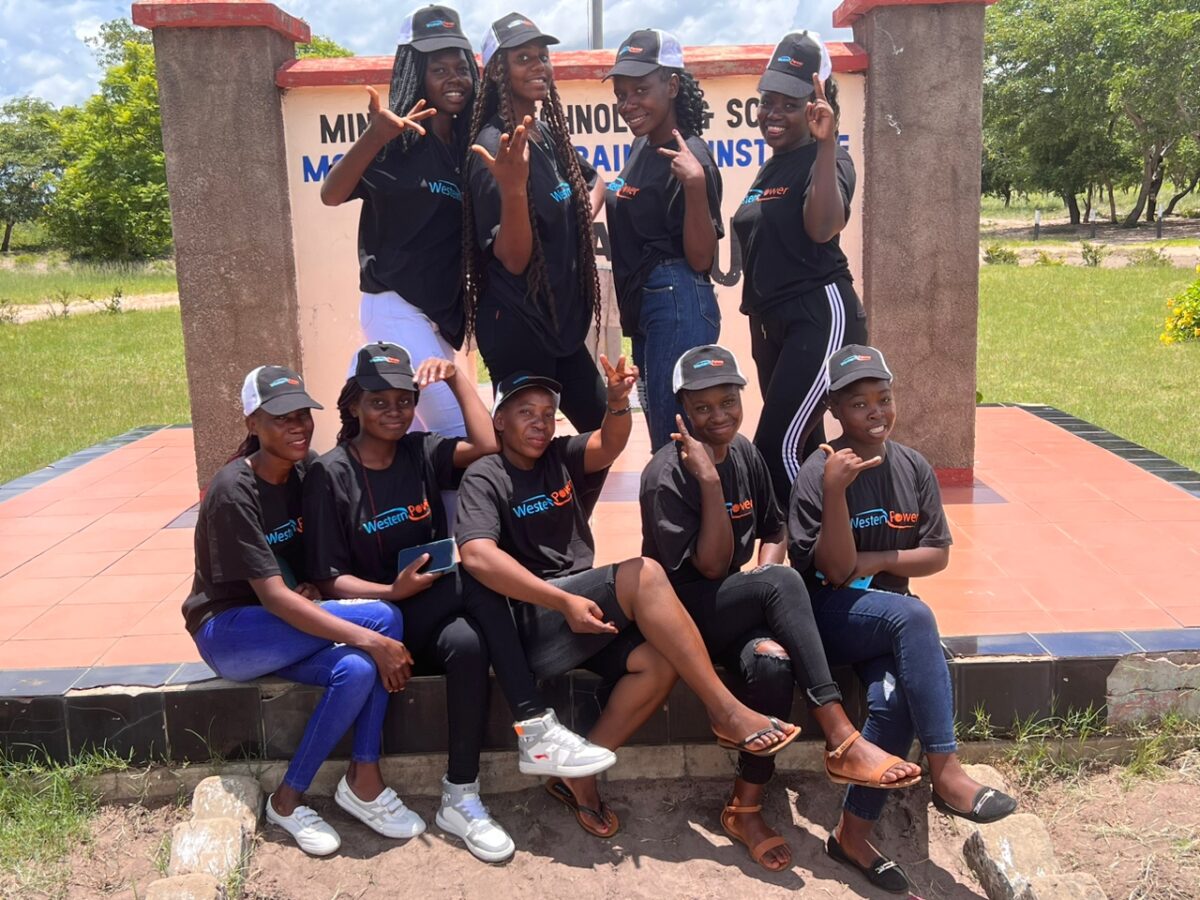 Our Ngonye Falls Hydro Power project in Zambia, is actively working with nearby communities to equip young people (aged 19-32) with the skills required for construction jobs on the project. The 180MW hydro power project expects to employ up to 3,000 workers at the peak of construction. By supporting local young people to undertake vocational training in sectors such as electrical engineering, bricklaying and vehicle mechanics, it is hoped that the Western Power Skills Training Programme will enable these young people to gain employment when construction activities commence.
Our Zembo Electric Motorcycle investment in Uganda also demonstrates the desire of young people to train for new green jobs. The company's 80-strong workforce is largely under 30 and they have received training from Zembo to become electric motorcycle riders, battery swapping operatives, technicians and electric motorcycle assembly crews and well as receiving training in battery refurbishment and repurposing. All jobs that did not exist when I finished my training. Alongside their skills, Zembo's employees are exposed to modern management practices, they benefit from the provision of health insurance and pensions and can carry those benefits into their future jobs and leadership roles.
Why is it important to build local capacity on our projects?
Local people often have local contacts and knowledge of relevant regulatory policies and cultural norms which can be invaluable for a new project or start-up business. If an infrastructure project employs local people, it often becomes more acceptable in the community and the community will work to champion and protect it long after the initial investment or construction programme has taken place. In this way, a project's impact will reach well beyond investors and developers, spiralling across communities.
However, the challenge developers often cite is a lack of capacity. Training builds capacity. Equipping people close to the infrastructure asset itself with the necessary skills to build and operate it makes sound business sense. Local workers make it easier to deliver the service more cheaply and these skills can also be transferred to similar projects within the country and region, eliminating the challenge for the next generation of developers. On our Sierra Leone Mini-grid project, we have trained local technicians and HSES teams, providing skilled employment and ensuring that rural customers can swiftly access support to keep the lights on.
Another example is our Mobility for Africa investment in rural Zimbabwe which has built up an ecosystem of jobs around its electric vehicle assembly and solar-powered battery swap stations. Mobility for Africa also trains local people to ride the 'Hambas,' providing first-time access to transportation and time-savings, particularly for women, which increases people's economic capacity. With access to clean transport, people are already growing more produce to sell for a higher price at larger markets further from home. They are also carrying out domestic tasks and earning an income from transporting their neighbours to clinics, markets and fields.
Where do we go from here?
InfraCo Africa is not only committed to creating jobs which will empower individuals, but to developing fledgling green industries which will stimulate sustainable economic growth. If we are to achieve the UN SDGs and global climate targets set by the Paris Agreement, we need to think big!
An exciting example of where we are going further and seeking to move the needle for an entire sector, is in electric mobility. With support from PIDG TA we are undertaking what we hope will be a transformative programme of training and development for individuals in Zimbabwe's electric mobility sector. Building on the training it has delivered to date, Mobility for Africa is partnering with a technical training institute to develop a comprehensive curriculum specifically geared towards rural farmers. The intention is to establish a certificated course which trains individuals to drive the electric 'Hambas' and also trains them in entrepreneurship to increase their business ambition and maximise productive use of the vehicles.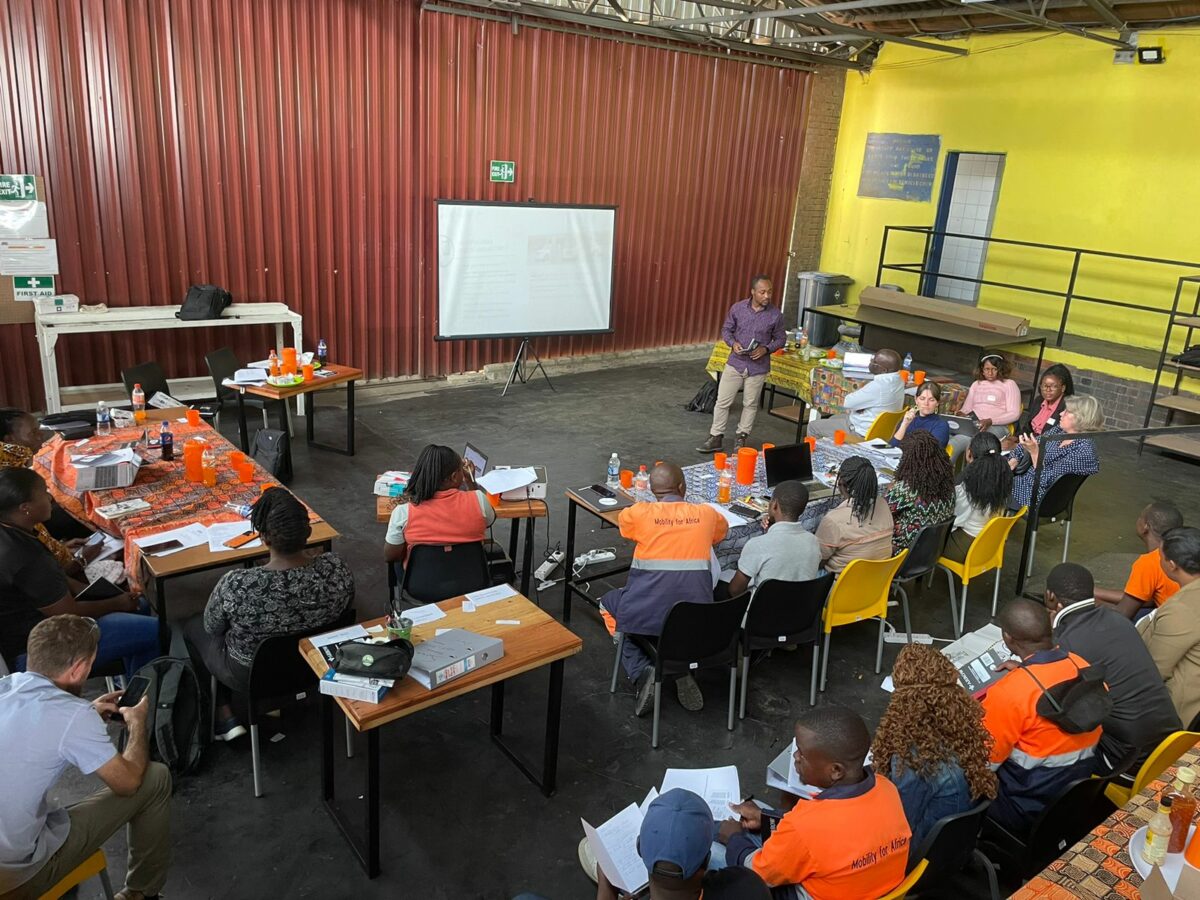 Understanding the bigger picture
More broadly, we know that listening to the voices of young people is key to developing the green jobs of the future. With this in mind, the new PIDG Strategy 2023-2030 was developed with youth and inclusive development at its heart. The first key partnership undertaken by the group following its Strategy launch involves a partnership with the University of Exeter, the University of Pretoria and African researchers to develop the 'African Investment Tipping Points Report.' The Report will provide a unique insight into climate risks and green economic opportunities on the continent and is expected to provide investors with a comprehensive, science-based understanding of future climate risks, enabling them to target their investments where they are most needed. This piece of work will inform PIDG's future investments and will actively seek young people's view about their environment  their livelihoods and their future.
The future is bright for young Africans.
[i] https://www.worldometers.info/world-population/africa-population/
[ii] https://www.ilo.org/wcmsp5/groups/public/—dgreports/—dcomm/—publ/documents/publication/wcms_853321.pdf
[iii] https://www.ilo.org/wcmsp5/groups/public/—ed_emp/documents/briefingnote/wcms_853322.pdf