Putting safety at the heart of infrastructure development
23rd Sep 2020 | Leave a comment | By Connor Dawson
As InfraCo Africa's Head of Asset Management I oversee the projects in our portfolio which are under construction, and those operational projects in which InfraCo Africa retains an interest.
InfraCo Africa is a unique company doing great work in some of Africa's most challenging countries. I have been really impressed by the projects I have visited so far which are having a huge impact on people's day-to-day lives.
With the joy of achieving such impact comes considerable responsibility and I feel it is timely to talk about how we manage health and safety risk on our projects.
Safety has perhaps been higher in the collective consciousness over recent months with the spread of COVID-19. Myself and my team have led InfraCo Africa's response, working with PIDG colleagues and our project partners to identify and finance initiatives to keep people safe from the virus, both on our projects and in nearby communities. I am proud of our work which includes community awareness campaigns, the provision of PPE and equipment, the supply of clean water to a school and health post in Zambia and solar power to clinics in Ethiopia and Senegal which are now better prepared to meet the challenge of the virus in Africa.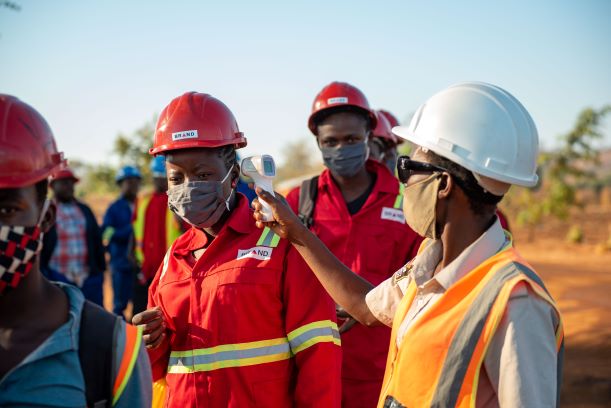 This focus on keeping people safe during the pandemic is an extension of our day to day work.
Safety is at the heart of what we do. Right from a project's inception, our Business Development team are assessing potential Health and Safety risks and working to mitigate these in the project's design. We play an active role on project company Boards, monitoring and raising safety standards. On starting construction,  ensuring that teams and contractors are aware of risks in the work they are undertaking is key and we utilise PIDG's 12 Life Saving Rules as a basis for reinforcing wider training around challenges such as journey planning, electrical safety and working at height.
For me, the importance of journey planning was plainly evident on a trip to our Sierra Leone Mini-grid project. A broken car ferry and treacherous road conditions made travel extremely challenging. Planning our journeys and ensuring that we had access to good cars, trained drivers and satellite communications was the key to reaching our destination safely.
So what does this safety-focused approach look like from an Asset Manager's perspective? We get weekly updates from our project teams and undertake monthly HSE reviews, monitoring activity and community engagement to ensure that everyone is aware of HSE and associated risks. At Chiansi, we employ an external HSE consultant to liaise with project teams daily. We also monitor HSE action plan lists, tool box talks and community engagement and work to enable the timely closure of any identified HSE actions. On our Salima Solar site, site safety measures include staff training, work permit checks and the installation of signage and barriers essential to undertaking excavation works. We also ensure that teams remain alert to natural hazards such as the risk of snake bites.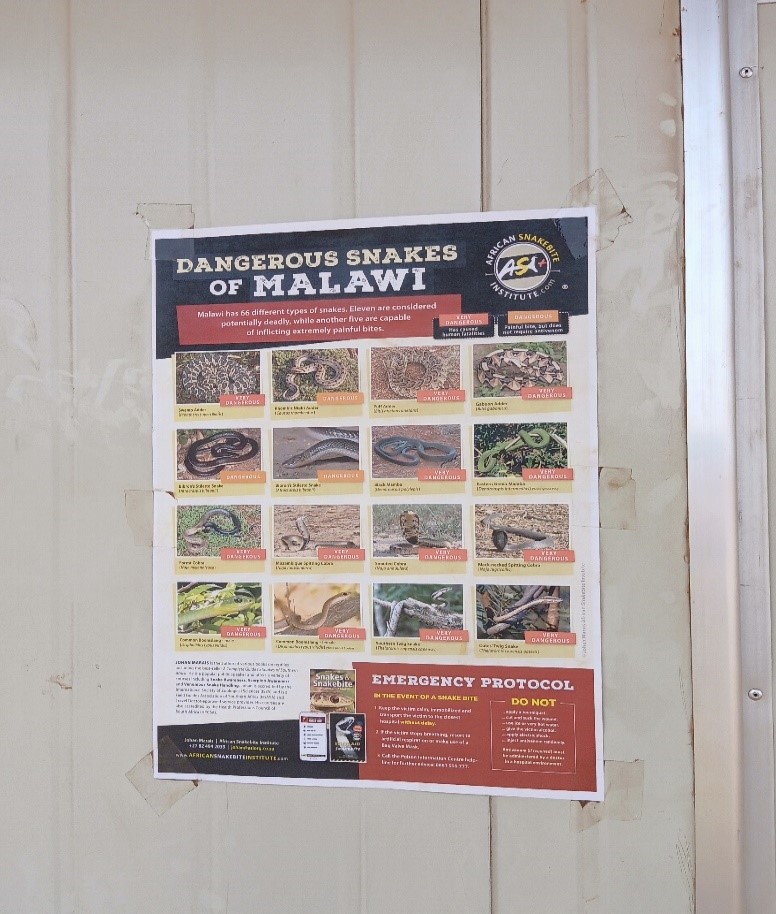 By providing training to our project partners, we are working to ensure that everyone who works on our projects can talk as confidently about safety measures as PowerGen's electrician, Emmanuel Samu. He discussed with me the work he undertakes on the Sierra Leone Mini-grid project to ensure that his colleagues and customers are safe around the solar equipment he installs and maintains.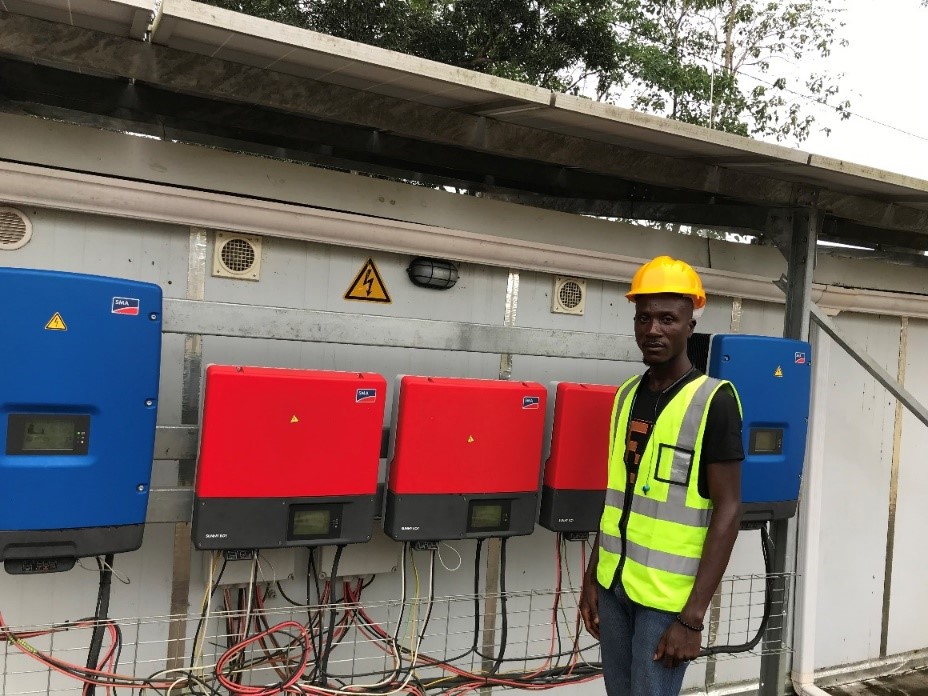 Our operational projects report to our Head of HSES on a monthly basis and supply quarterly reports to the project company Boards on HSE matters and statistics. At KIS in Uganda, such reporting monitors safety across the company's range of infrastructure services, including how KIS's professionally trained ferry crew deliver passenger safety information and manage the safe loading and unloading of vehicles, passengers and freight. Through our Board representation we ensure HSES indicators are included in the project managements' performance reviews and hold them to account for the safety of the personnel.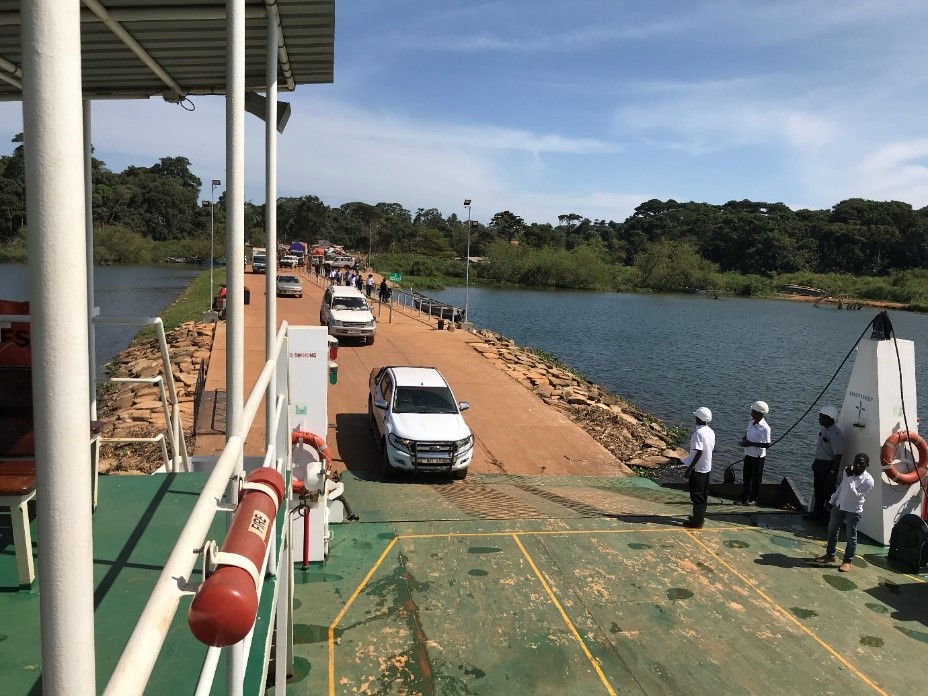 We have an open door policy with all of our projects to talk to us about Health and Safety and likewise we talk with our partners to flag any measures we think would benefit them, sharing lessons learned between our projects and across the PIDG.
As more of InfraCo Africa's projects move through to construction and operations, my role will be to ensure that we continue to keep people safe whilst maximising the truly incredible impact that our projects can have.  Our hope is that our partners, contractors and sub-contractors will recognise the benefits and advantages that a sound HSES policy provides and will naturally adopt these measures on future work and spread the word to their industry peers, that would make me sleep very well at night.