Market Insights: Kenya as a microcosm of InfraCo Africa's wider work
4th Aug 2021 | Leave a comment | By Gilles Vaes
I joined as InfraCo Africa's CEO just under two years ago, taking the helm shortly before the first rumours of COVID-19 started! Despite these challenges, our work has evolved to encompass the full project development cycle – from early-stage projects through construction to operations – and we have established a new private equity – like investments capability to scale innovative businesses or to strengthen local capital markets. Our team has also grown substantially; we have established a new francophone and west Africa base in Casablanca, and a third of our workforce is now based in our Nairobi office. These teams are well placed to react swiftly to new opportunities and, as a result, we have seen an uptick in business across the continent.
I am proud of how the team has stepped up to identify and pursue new co-development projects and investment opportunities whilst supporting our partners during these most challenging of times. Their efforts have surpassed my expectations and recently earned us IJGlobal's prestigious 'African DFI of the Year' Award.
Kenya: InfraCo Africa in miniature
To give you a flavour of how varied and exciting our work is, I would like to focus in on Kenya, a market in which we are relative newcomers but one which I feel demonstrates well our wider ambition and scope as a company and also the leverage we are able to harness as part of the Private Infrastructure Development Group (PIDG).
In 2008, 'Kenya's Vision 2030' was launched as an ambitious long term development plan aimed at transforming Kenya into a 'newly industrialising, middle-income country providing a high quality of life to all of its citizens by 2030 in a clean and secure environment.'[i]  Inclusive access to infrastructure underpins the Vision's key pillars.
We are now just nine years out from 2030 and World Bank estimates suggest that an annual spend of US$4bn is needed over the coming decade to close Kenya's existing infrastructure gap.[ii]  To bridge this gap, the Kenyan government has identified the need to attract more private sector finance into infrastructure and is committed to exploring new approaches to addressing entrenched challenges such as delivering SDG7 – Clean Energy Access for All – within this narrowing timeframe.
With a mandate from our Owners to mobilise private sector finance for infrastructure development across sub-Saharan Africa, InfraCo Africa is well placed to support the accelerated delivery of Kenya's Vision.
Let us start with power.
Although we have a long track record in delivering on-grid power infrastructure, we are still innovating in this space. In Kenya, we are working with our partners at GigaWatt Global to deliver the Transmara and Samburu Solar projects; pioneering the concept of adding smaller, targeted megawattage designed to stabilise supply and plug gaps in the country's existing grid infrastructure. We are also pursuing a first-of-a-kind local currency Power Purchase Agreement to reduce currency exchange risk and make these small on-grid solar projects bankable.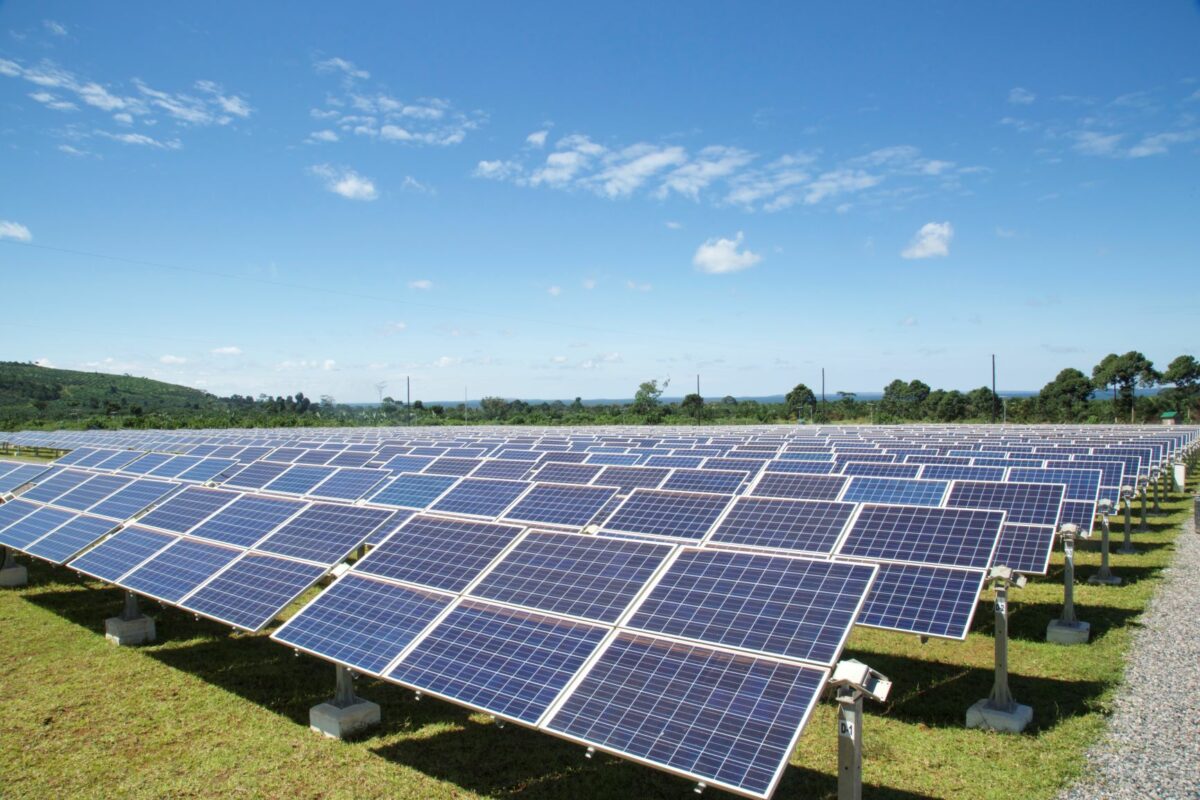 We also bring substantial off-grid expertise and a commitment to reaching underserved communities, partnering with RVE.SOL's KUDURA Power East Africa to scale its pioneering KUDURA Mini-grid project which will deliver clean power for rural customers in Kenya's Busia County.
But providing access to clean power alone is not enough.
Recognising this, KUDURA adopts a multi-utility approach – incorporating street lighting systems to enhance safety and enable night time trading. The project also offers appliance micro-financing to maximise the economic benefits that flow from thriving businesses.  With our support, KUDURA is also expanding its pilot of solar-powered water pumping and purification systems designed to deliver clean water where it is most needed.
In Kenya's urban environments, sustainable transport is a key driver of growth and employment. Electric mobility is a particular passion of mine and, in Nairobi, we have been able to support an existing business, EkoRent's NopeaRide electric taxi company, to grow its fleet and charging infrastructure, reducing urban air pollution and demonstrating to other African and global cities that urban development need not come with a high climate price tag.  With NopeaRide, we brought our capital but also our expertise in developing robust health and safety, compliance and governance procedures to ensure that the company can grow and develop beyond our involvement.
But we can't afford to do it alone.
As well as pioneering new business models and technologies, our effort to shift the dial towards truly sustainable infrastructure development involves unlocking access to infrastructure finance from large but previously untapped sources such as private companies, pensions and insurance funds.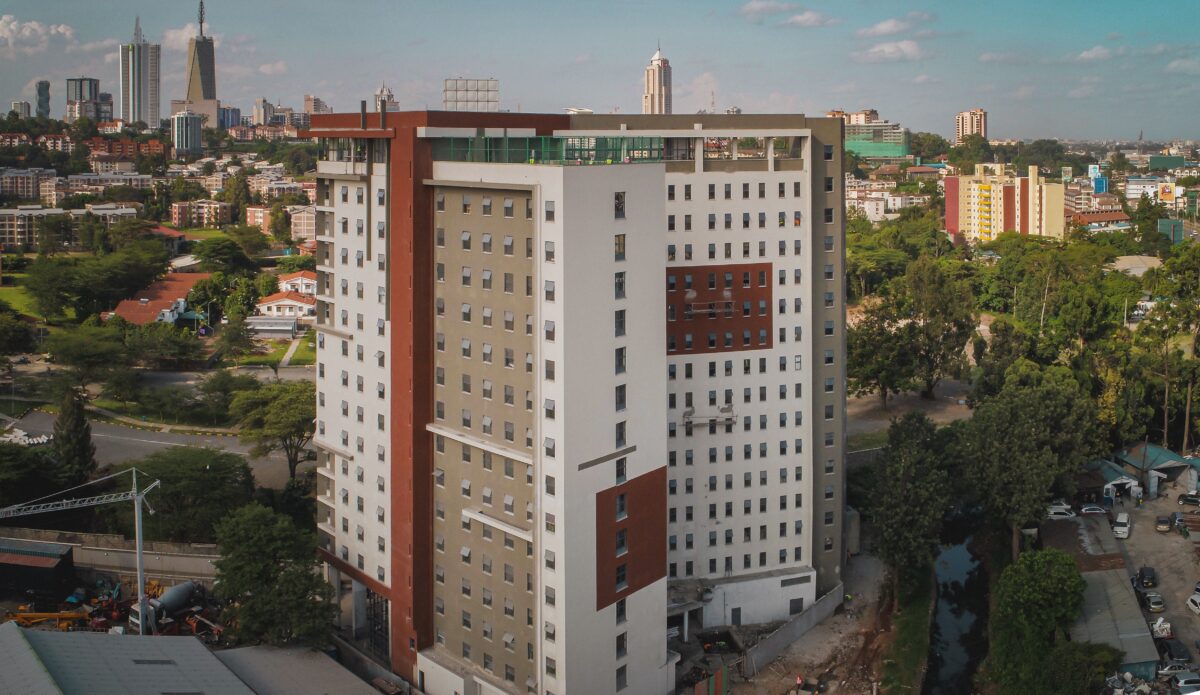 In Nairobi, we are co-located with our sister PIDG company GuarantCo and have colleagues here also from PIDG Technical Assistance and PIDG Ltd. This joined-up approach has enabled us to generate new business and support a wider range of infrastructure projects than we could achieve alone.
We have made exciting investments designed to strengthen Kenya's domestic capital markets.  In 2019, our sister PIDG companies GuarantCo, the Emerging Africa Infrastructure Fund and PIDG Technical Assistance, worked with Acorn Holdings to launch a 5 billion Kenyan Shilling green bond, the first to be listed on the Nairobi and London Stock Exchanges. Building on this success, InfraCo Africa acted as an anchor investor in Acorn's Real Estate Investment Trusts ("REITs") which have so far raised 2.4 billion Kenyan Shillings from institutional investors to develop Acorn's student housing offering in Nairobi. Our investment has demonstrated the wider value of REITs to forward-thinking Kenyan investors looking to diversify their portfolios in a way that minimises risk, whilst enabling companies to swiftly grow their businesses. In the case of Acorn, this approach supports a key priority of Kenya's Big 4 Agenda[iii] and is helping to meet the shortfall of affordable homes for Kenya's growing student population.
Our ambition for Kenya's capital markets has not stopped there.
Drawing on our experience of supporting the growth of InfraCredit Nigeria, we are now working with Cardano Development to establish an equivalent credit enhancement facility to provide guarantees for infrastructure projects in Kenya, a potentially catalytic venture. Watch this space!
Our ambition
The World Bank's 2019 'Beyond the Gap' report seeks to shift the infrastructure investment debate away from simply spending more and towards a focus on identifying the right objectives and metrics to achieve the best results for both people and planet.[iv] InfraCo Africa consciously works 'on-the-frontier' to identify and pilot these new solutions, investing in challenging markets and always looking for opportunities to recycle our experience and push forward new ideas. It is hard work and it can be a bumpy ride, but ultimately our work attracts private sector financing into sectors, countries and projects that it would not otherwise have considered.
In Kenya, as elsewhere across the continent, InfraCo Africa is demonstrating what is possible.
This demonstration effect will be key if we are to not only accelerate delivery of Kenya's Vision 2030, but to achieve the global sustainable development goals across sub-Saharan Africa in the next nine years.
If you have a project or investment opportunity in sub-Saharan Africa that you would like to discuss, please contact my team: projects@infracoafrica.com or investments@infracoafrica.com 
---
---
[i] https://vision2030.go.ke/about-vision-2030/
[ii] https://www.worldbank.org/en/about/partners/brief/kenya-enabling-private-sector-participation-in-infrastructure-and-social-services
[iii]https://www.hudumanamba.go.ke/the-big-4/
[iv]https://www.worldbank.org/en/topic/publicprivatepartnerships/publication/beyond-the-gap—how-countries-can-afford-the-infrastructure-they-need-while-protecting-the-planet